Handmade jewelry that will make you stand out from the crowd
Jewelry is a very personal field. It expresses an individual sense of beauty, evokes admiration, adds self-confidence and a sense of security. Only an individual project can give such satisfaction. Hand-made jewelry gives the product the soul of its creator. Check which jewelry will delight you and from which you will make a gift for a loved one.
Ombre Blue Sapphire Bracelet
Jewelry with sapphire is beautiful and is an excellent addition to your outfit. The power of sapphire can help during difficult life situations. The bracelet is made of stones of various shades, from almost white to the darkest blue. The stones have been hand-selected and strung to create a beautiful ombre effect.
1/17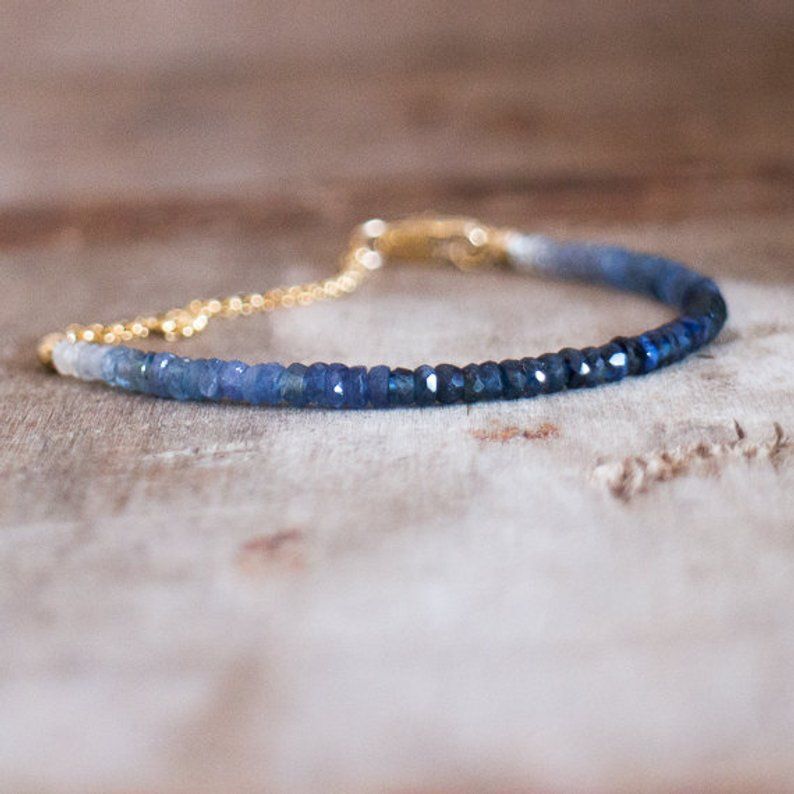 Crystal Bracelet / Armlet
Armlet is a kind of bracelet worn high on the shoulder than on the wrist. The bracelet in this style will be an ideal addition to special occasions, such as a wedding, prom or contests. The glittering armlet on the hand will attracts the attention of many guests.
2/17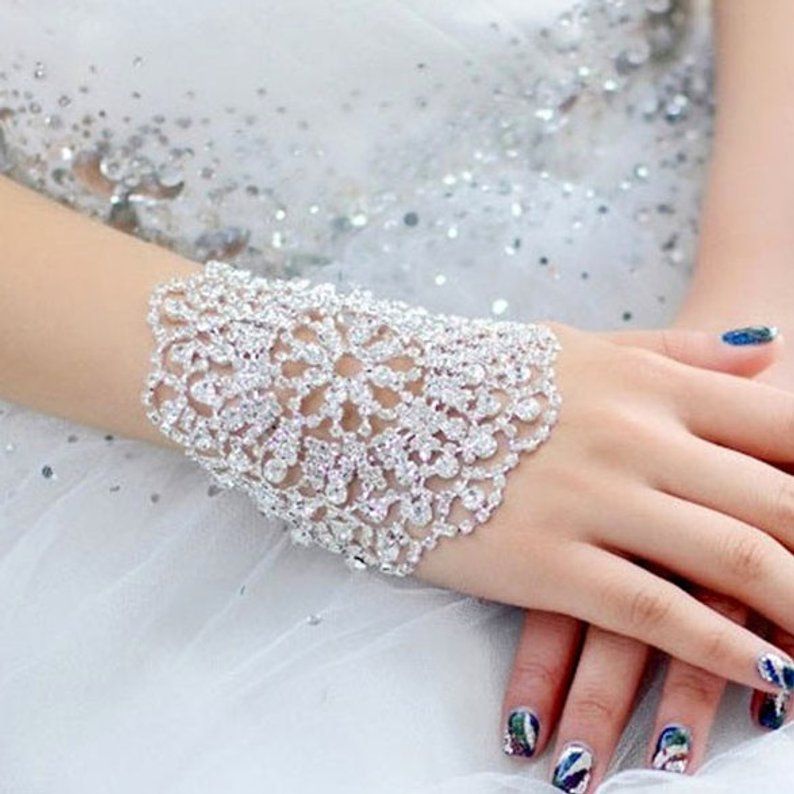 Classic Gatsby Hair Comb
This Classic Gatsby Hair Comb will give your hair a special charm during the wedding and reception. This unique hand-made comb for hair has been decorated with a combination of crystals, tanzanite and amethyst. It was a specially created hairpiece to match theme of a Silver Champagne pink wedding.
3/17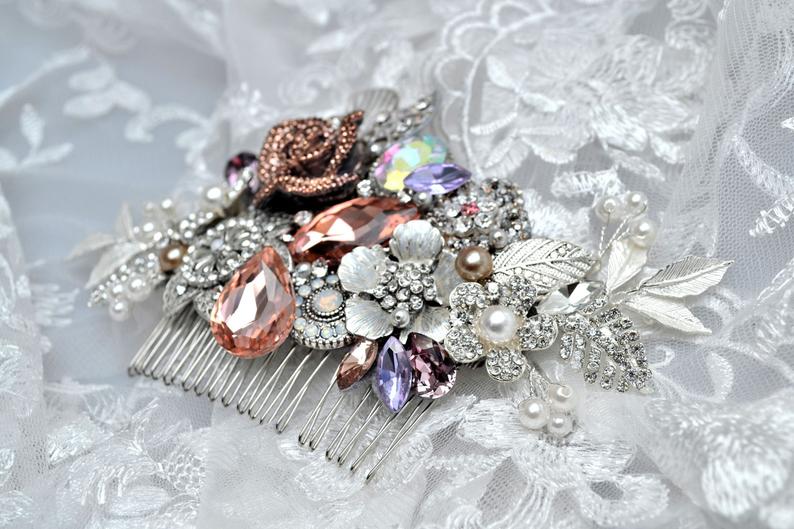 Round Amber Pendant Necklace
For centuries amber has been attracting people with its unique splendor. Beautiful colors of this stone – shades of warm brown – resemble the color of crystalline honey. The amber stone is perfectly rounded and decorated with an exquisite sterling silver pattern.
4/17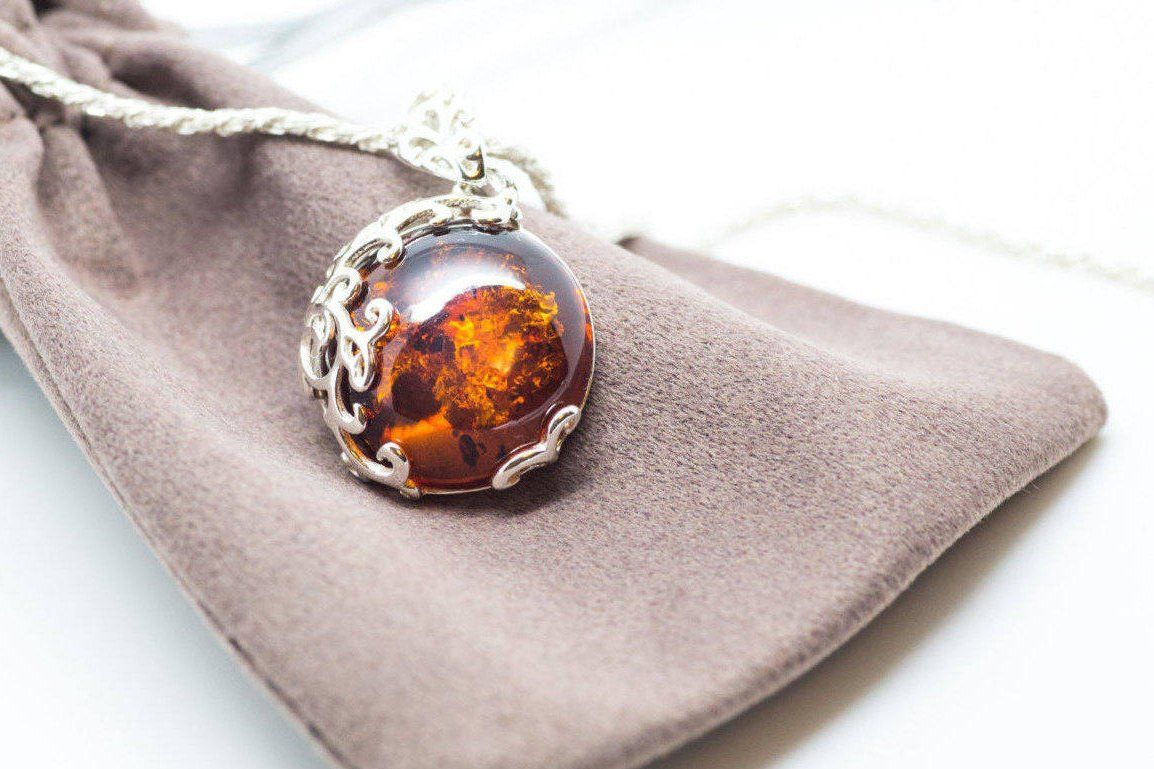 Geometric Labradorite Necklace
Labradorite is a mystical stone that helps in finding a way of life. It is definitely a power stone – its energy releases creativity and clarity of mind. The stone was hung on an 14-karat gold chain. This extraordinary labradorite necklace attracts the attention of many people. It can also be a great gift for a loved one.
5/17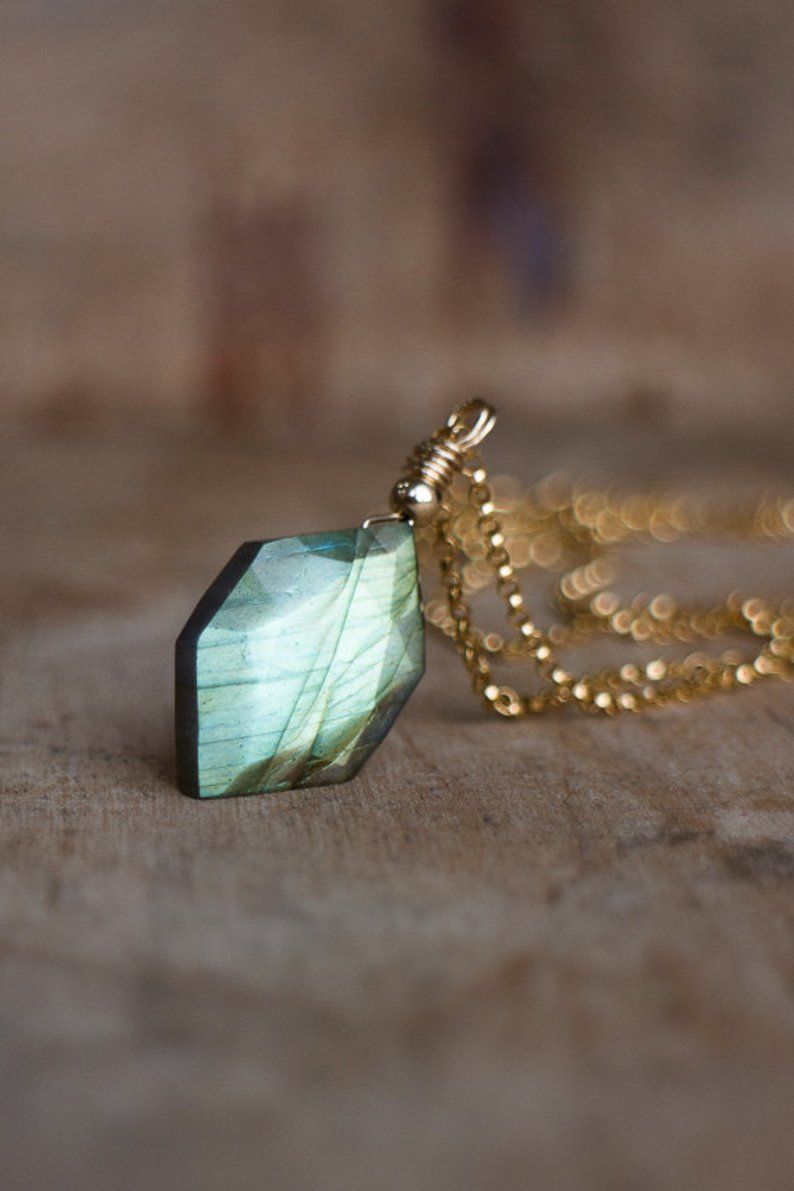 Quartz necklace
It is believed that these stones have magical properties. Apparently, people who wear quartz jewelery made of them can be sure that matters important to them will be positively solved, their self-confidence and assertiveness will increase. This necklace was made of quartz stone through which a semi-golden chain was threaded. Quartz necklace expresses your emotions and your character.
6/17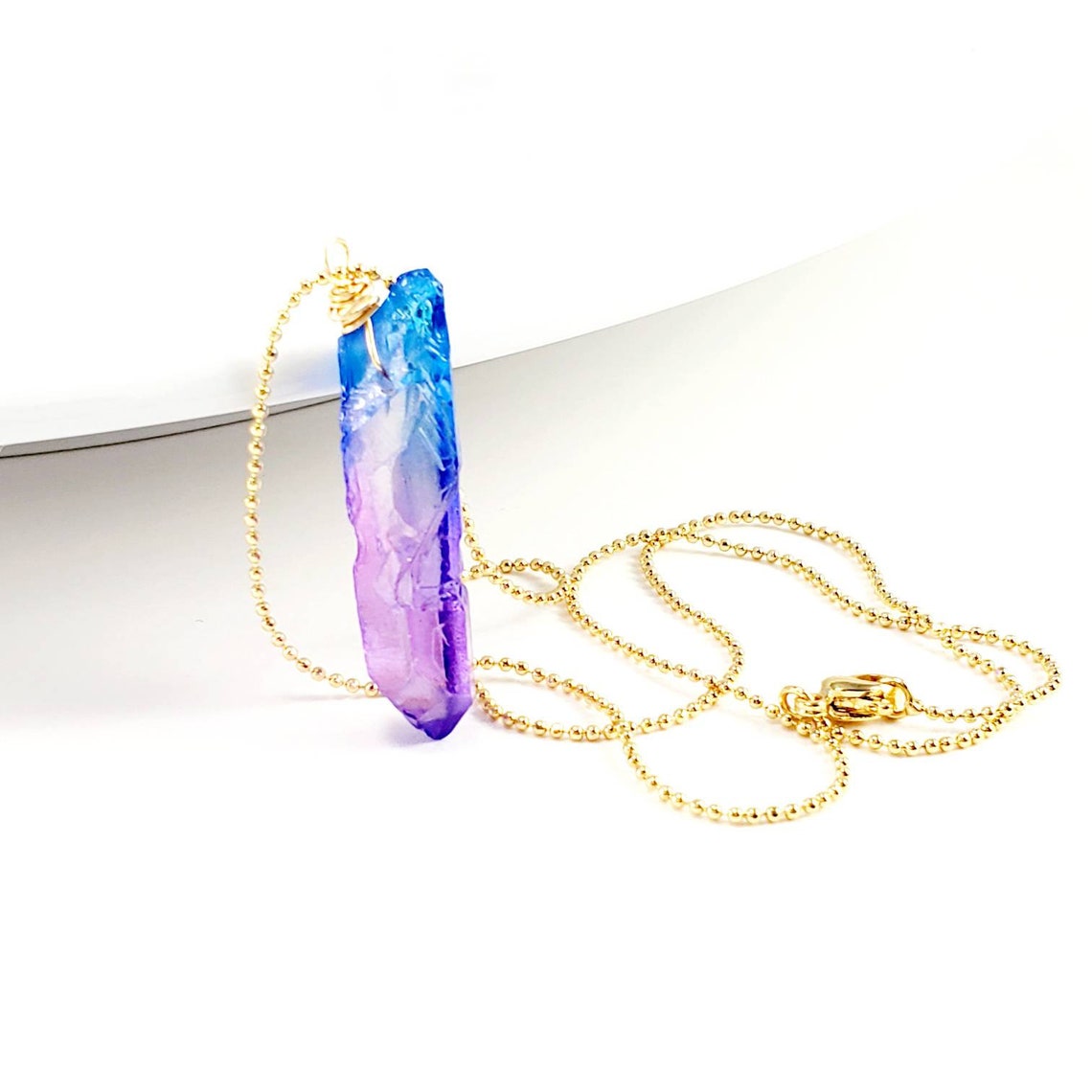 Fairy wing earrings
Simple and delicate earrings modeled on the wings of the fairies. With their delicacy they will add beauty to every woman. The earwires are made of silver and secured with rubber caps. Delicate and elegant at the same time Fairy wing earrings, you can wear on a daily basis and on official business meetings at work.
7/17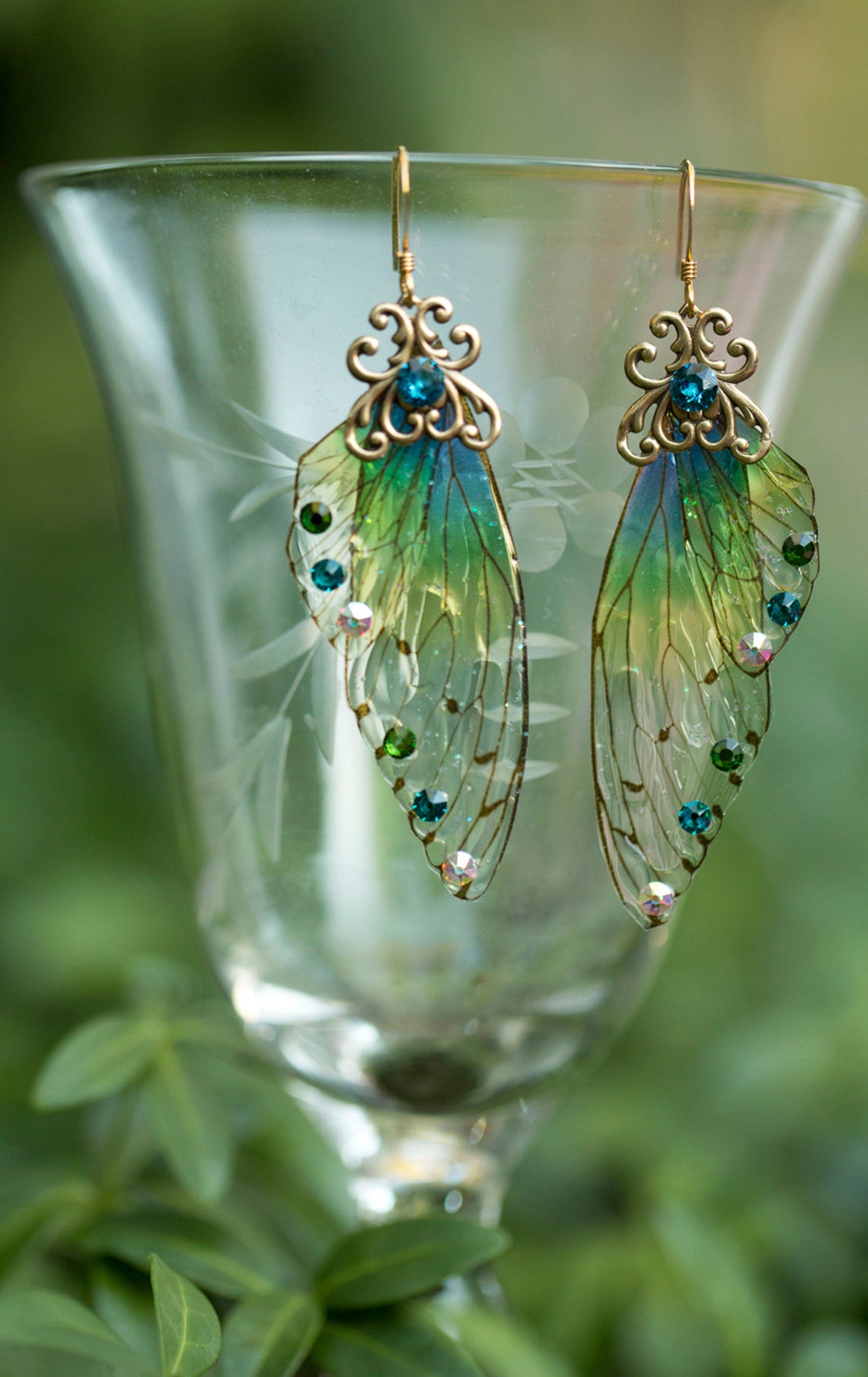 Silver earrings are one of the most tasteful earrings, that's why they are perfect for official occasions. This set of silver earrings will be a great addition to your wedding dress. Delicate orchid flowers make the earrings look very light. Silver orchids earrings are appreciated by both lovers of romantic and minimalist style.
8/17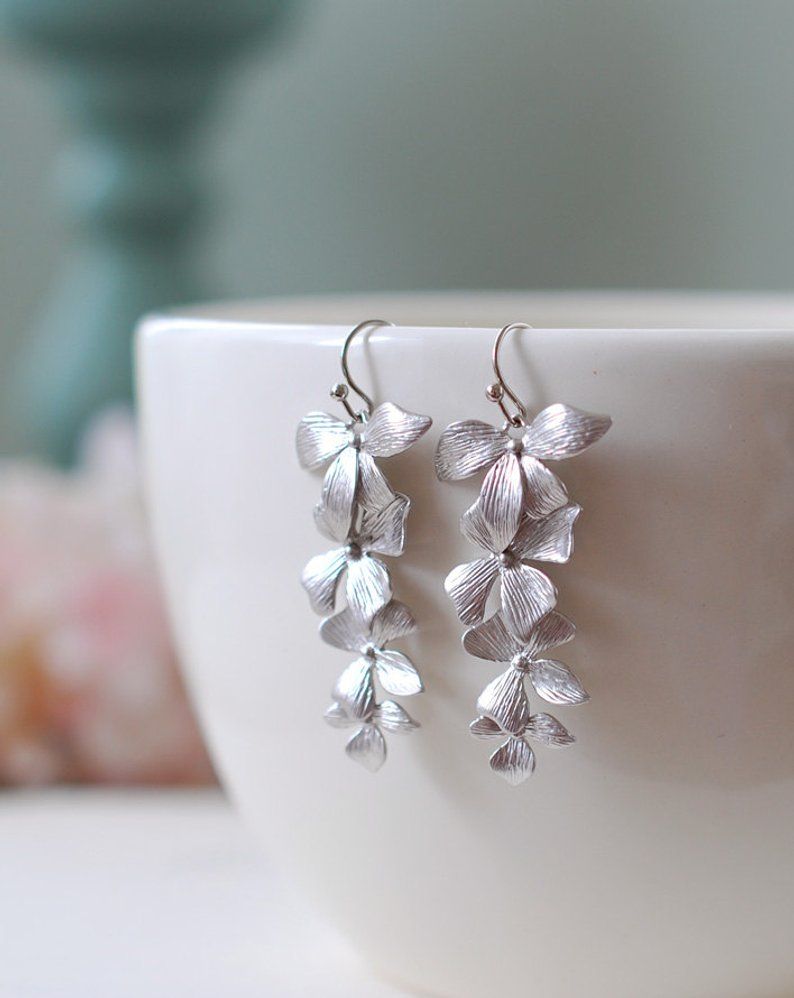 Real leaf necklace
Every woman appreciates jewelry that fits well and makes an impression on other people. The exact reproduction of the leaf was obtained in the process of electroforming. A delicate leaf necklace will be useful during everyday use.
9/17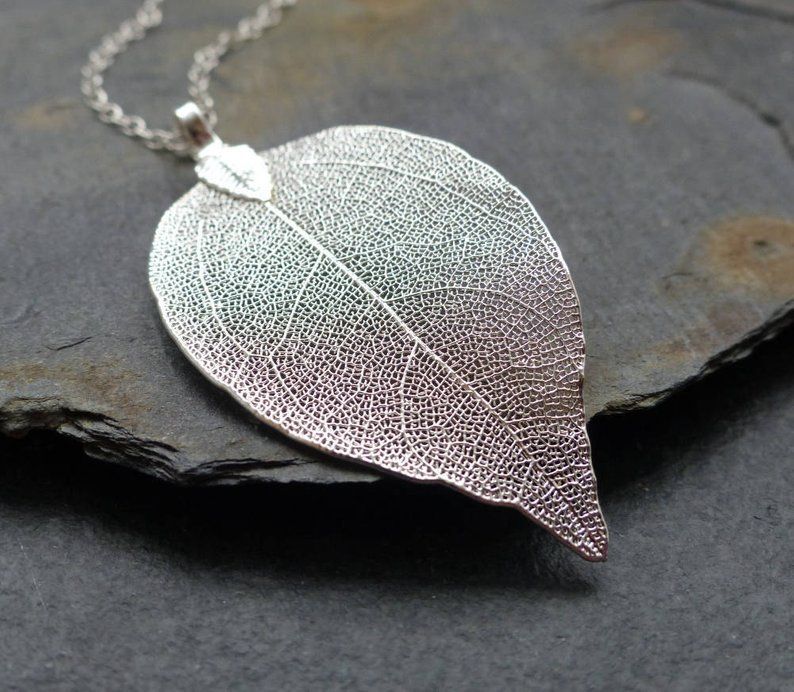 Leaves Rose Gold Engagement Ring
Engagement ring is the most beautiful symbol of love and the promise of a wonderful wedding. The moment of engagement deserves the right setting, so the choice of the ring should be thought out and matched with the style of the beloved. Leaves engagement ring will be perfect for special woman.
10/17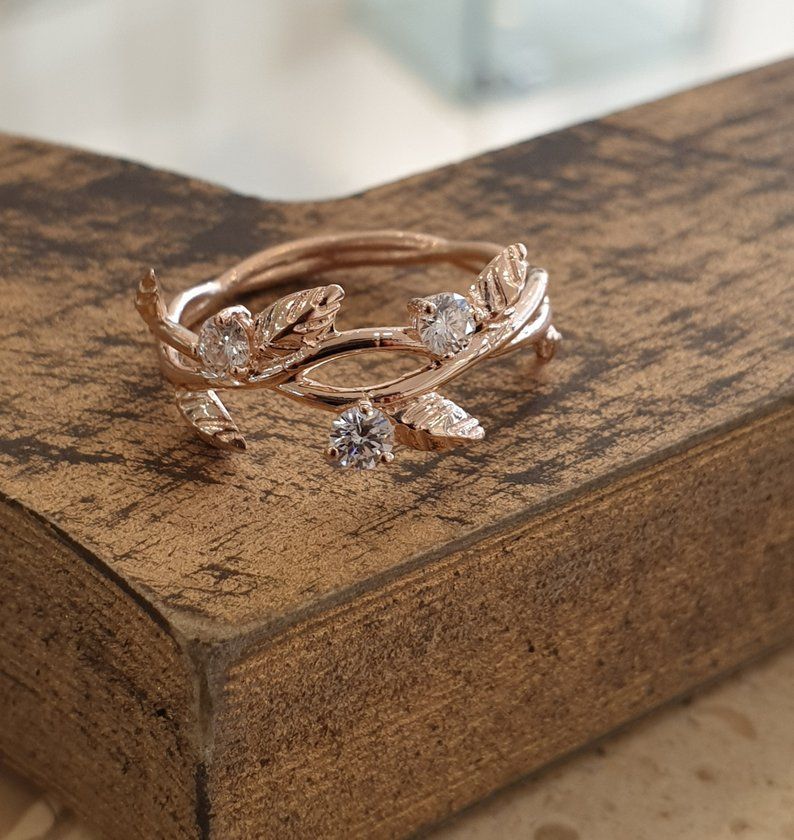 Bee Hive Necklace
Jewelry made of brass is equally appreciated as jewelry made of silver or gold. The jewelry made of copper has its charm and character. The bee hive necklace with a small bee inside is extremely charming and will enjoy a lot of interest from people around you.
11/17
Locket Necklace
The necklace was made in vintage style. Medallion in oval shape made of brass with lace made details. The rose in the middle of the necklace is made of ivory. This beautifully made medallion is hung on an antique brass chain with a clasp. The locket necklace will be a wonderful gift for a unique woman.
12/17
Dandelion Acorn Necklace
I must admit that this necklace is unusual. Necklace acorn shaped, inside which are embedded dandelion wishes. Jewelry will be a great addition to everyday attire or informal work outfit.
13/17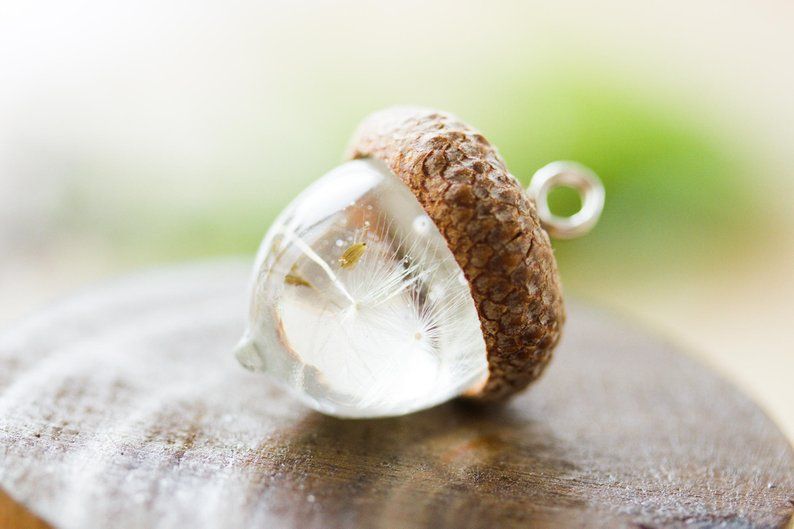 Rustic Men's Wedding Ring
This wedding ring will be on the finger of an original man who does not like routine. A wedding ring made of silver with oxidized gold stains. It should be on the finger of a man with a strong character.
14/17
Aquamarine & Diamond solid Gold ring
The ring was made in the art deco style. Small diamonds are placed on both sides of a large aquamarine. The stones are embedded in a gold yellow frame. The ring is made of white gold and will be a beautiful gift for a special woman.
15/17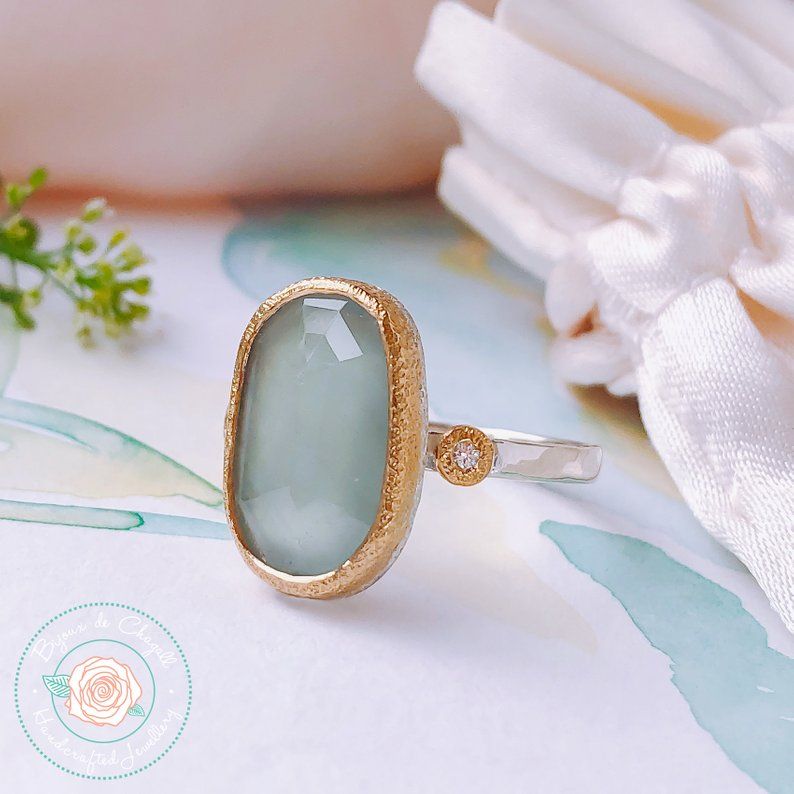 Moon Phase Necklace
Jewelry made of glass is a great idea for a gift, if you care about giving something that will stand the test of time – just like your feeling to the woman you want to give. The necklace with stones reflecting the phases of the moon is extremely delicate and one of a kind.
16/17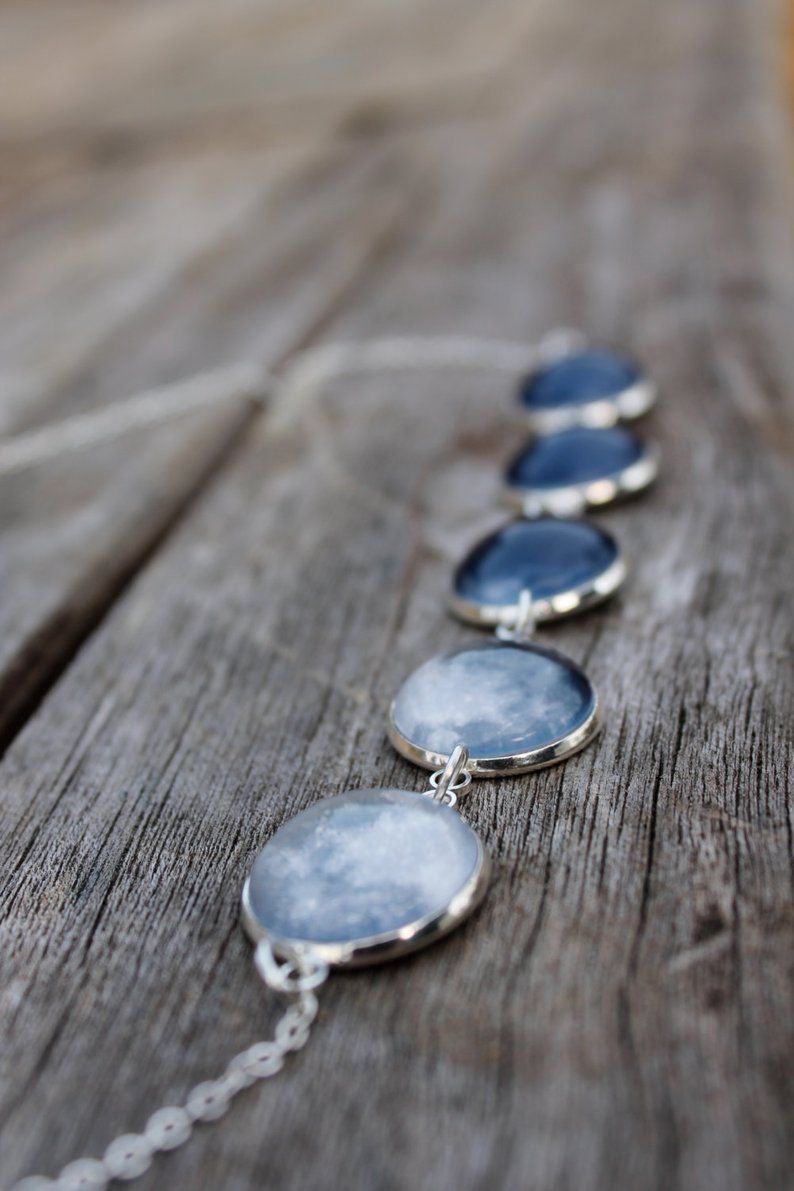 Lava beads bracelet
Beads from volcanic lava are, as the name suggests, a clever patchwork of igneous minerals. Their texture resembles a sponge and irregular shapes that makes it an original addition to jewelry. Lava beads bracelet is lightweight which makes it very comfortable to wear.
17/17