15 accessories for making your garden look like a fairy tale
Decorations and garden furniture are accessories made of the most diverse materials, which make the garden acquire a unique style and character. It becomes not only a comfortable but also an elegant oasis. The most popular are garden decorations made of wood, stone, such as huge flower pots, fountains or garden furniture. Check what items will make you love your garden again.
Hammock Chair
Garden hammock is the opportunity to fulfill children's dreams of time spent in the garden. There is nothing better than reading a book, rocking among greenery. Hammock in the garden is a perfect form of recreation for everyone. The following hammock is made of natural materials, 100% cotton and wood.
1/15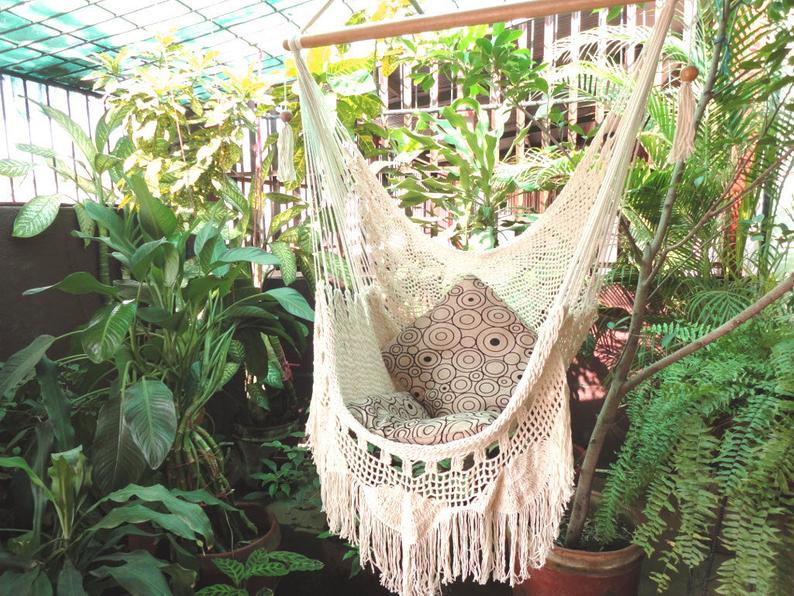 Hanging Bed Swing
Hanging bed swings are probably the most comfortable solution imaginable. Suspended on the terrace, among the greenery, blooming flowers, allow for unearthly relaxation and relief of nerves. A large and comfortable seat will allow you to spend hours with your family and friends.
2/15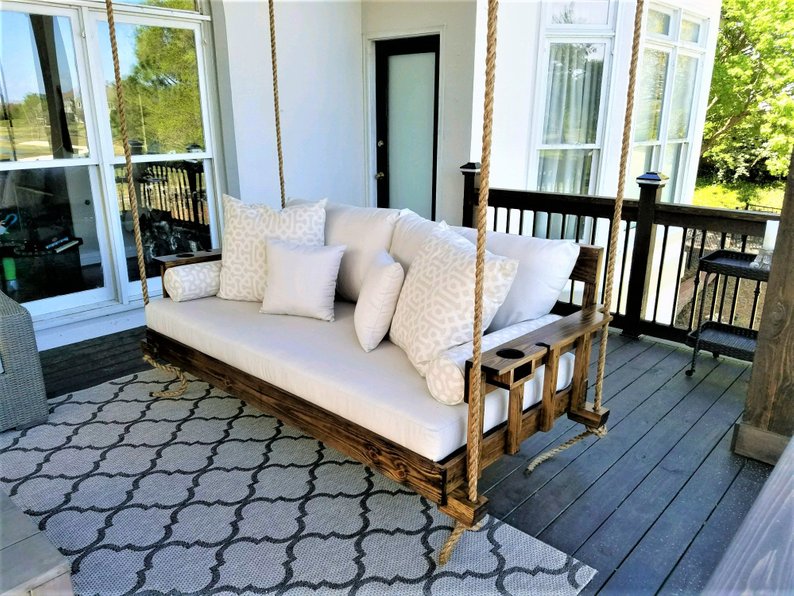 Bistro Set
Garden furniture is a guarantee of comfortable rest and great fun. The bistro set is perfect for a balcony and for smaller spaces. The set creates an elegant and stylish atmosphere. Filigree, but durable steel furniture does not take up a lot of space, and allows you to host many guests.
3/15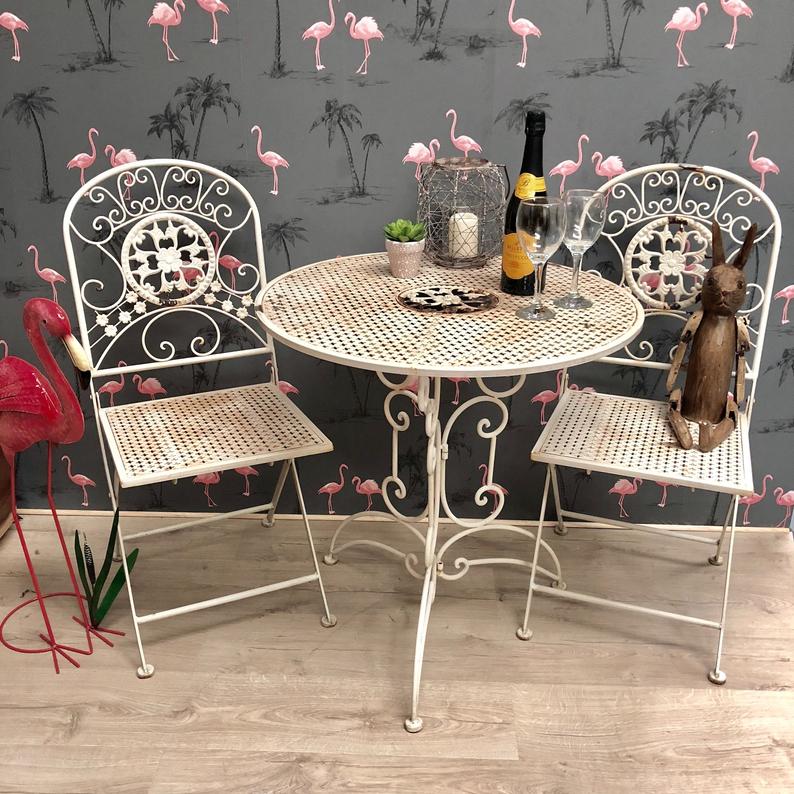 Driftwood Garden Bench
Wooden benches fit into any type of garden. However, the bench made of driftwood seems unique. Sitting on it, you can wonder where the wood comes from and what is its history. This wood has natural cracks and structure, which none of the modern tools can reproduce.
4/15
Festoon Lights
Without garden lighting, it's hard to imagine any outdoor party. They are an inseparable element of festivals, concerts, outdoor events, Christmas arrangements and weddings in the garden. Increasingly, they are an element of arranging a home garden, terrace or patio. Light garlands are resistant to weather conditions. Can be used both at low temperatures and high humidity as well as in hot weather.
5/15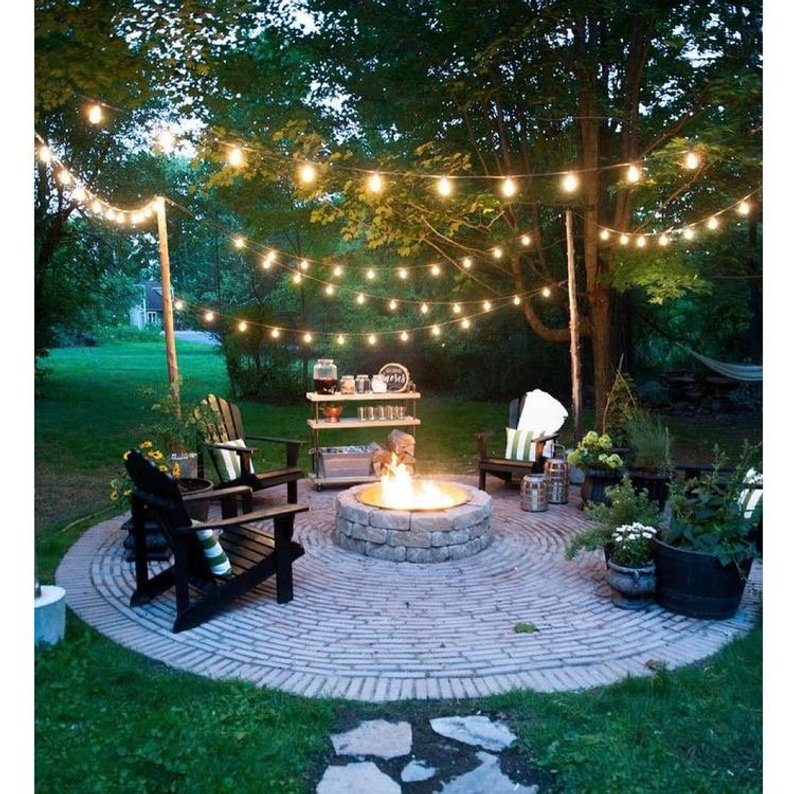 Tabletop Glass Fireplace
Beautiful, made of wood lanterns and glass fireplaces will serve as a decoration for the home, garden, terrace or balcony. Tabletop fireplace will allow you to spend long hours talking with family and friends, while giving the moment a touch of magic and romance.
6/15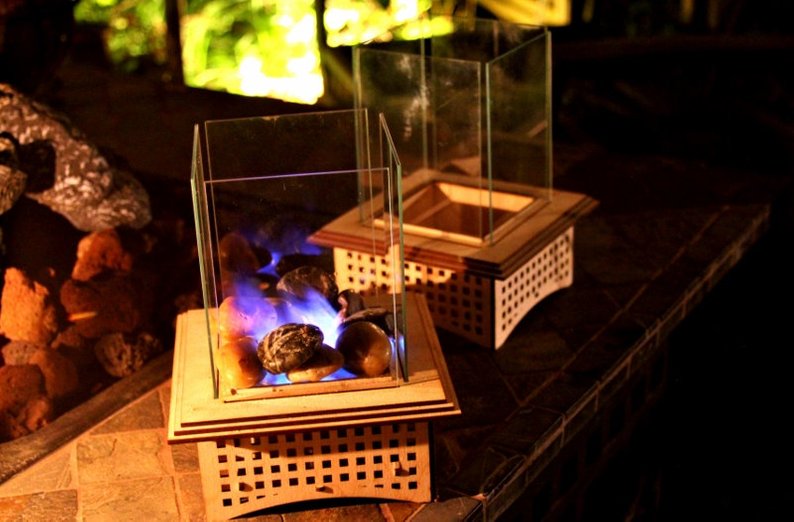 Low Garden Firepit
Garden fireplaces are a fashionable element that will give any space a luxurious tone. Setting the furniture around a modern firepit in the form of a metal bowl is enough to create a magical space full of romantic charm. Perfect for entertaining a bunch of friends and family who relaxing outdoor on cushions and blankets.
7/15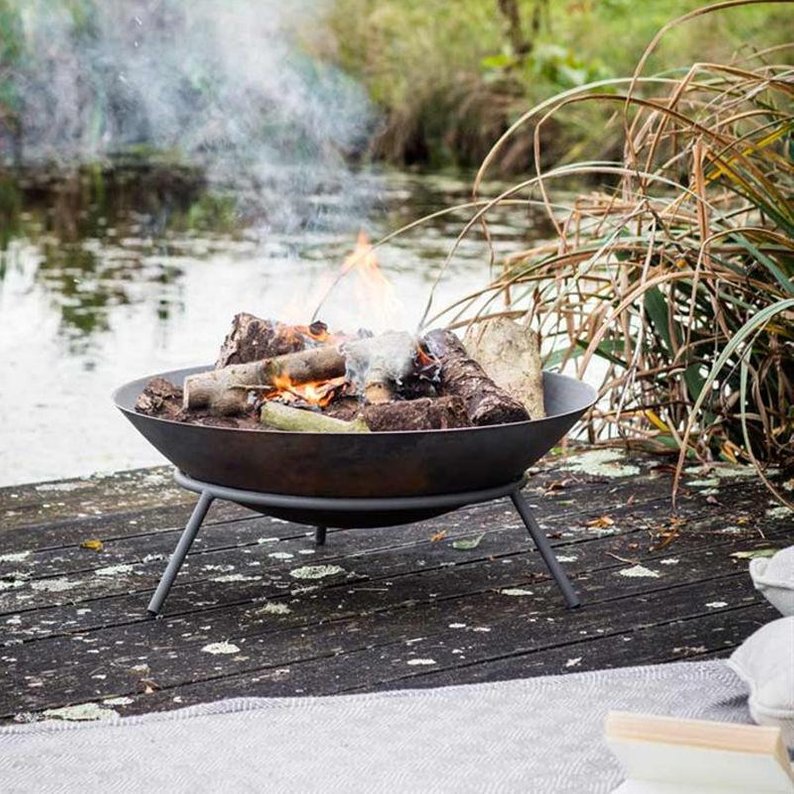 Fairy House
Most children wonder what a fairy house looks like. This fulfillment of children's fantasies can be found in your garden. The cottage will not only be an unusual decoration of the garden, but it can also become a house for small animals living in the garden.
8/15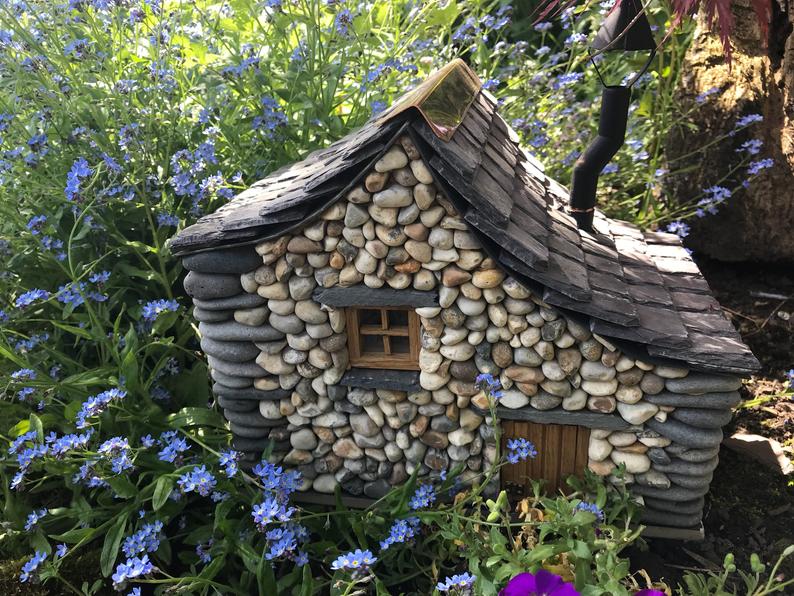 Stone Dog Statue
Animal garden figures can be an interesting decorative motif and remarkable decoration. Ideally, they will fit in and emphasize the nature of the landscape and effectively complement the classically decorated garden.
9/15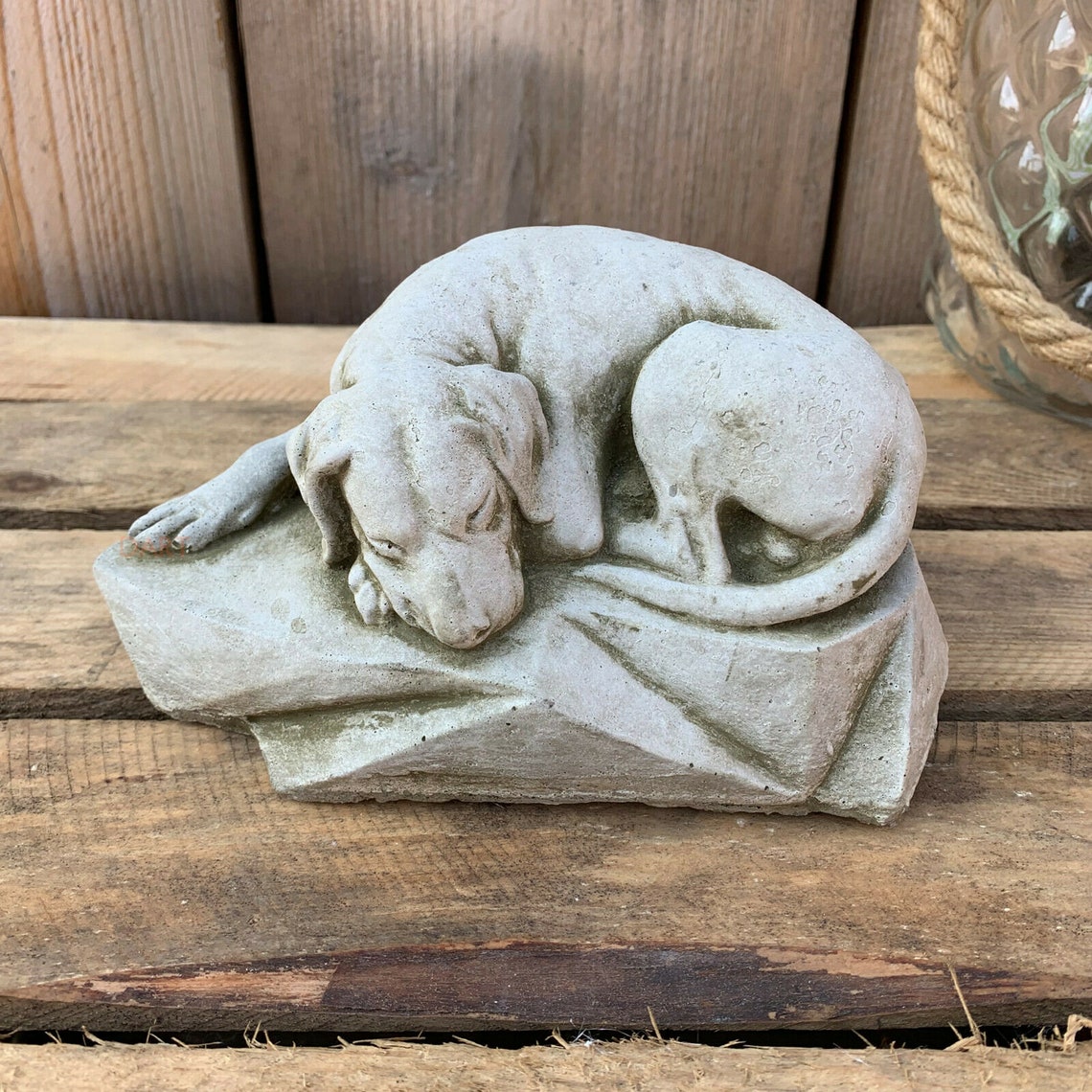 Bee House
Today, bees are at risk of dying for many reasons. More and more factors destroy the natural habitats of these insects. Bees are an important part of the ecosystem. Building bee houses allows them to live and work that is necessary. Every home for bees is a big step towards nature.
10/15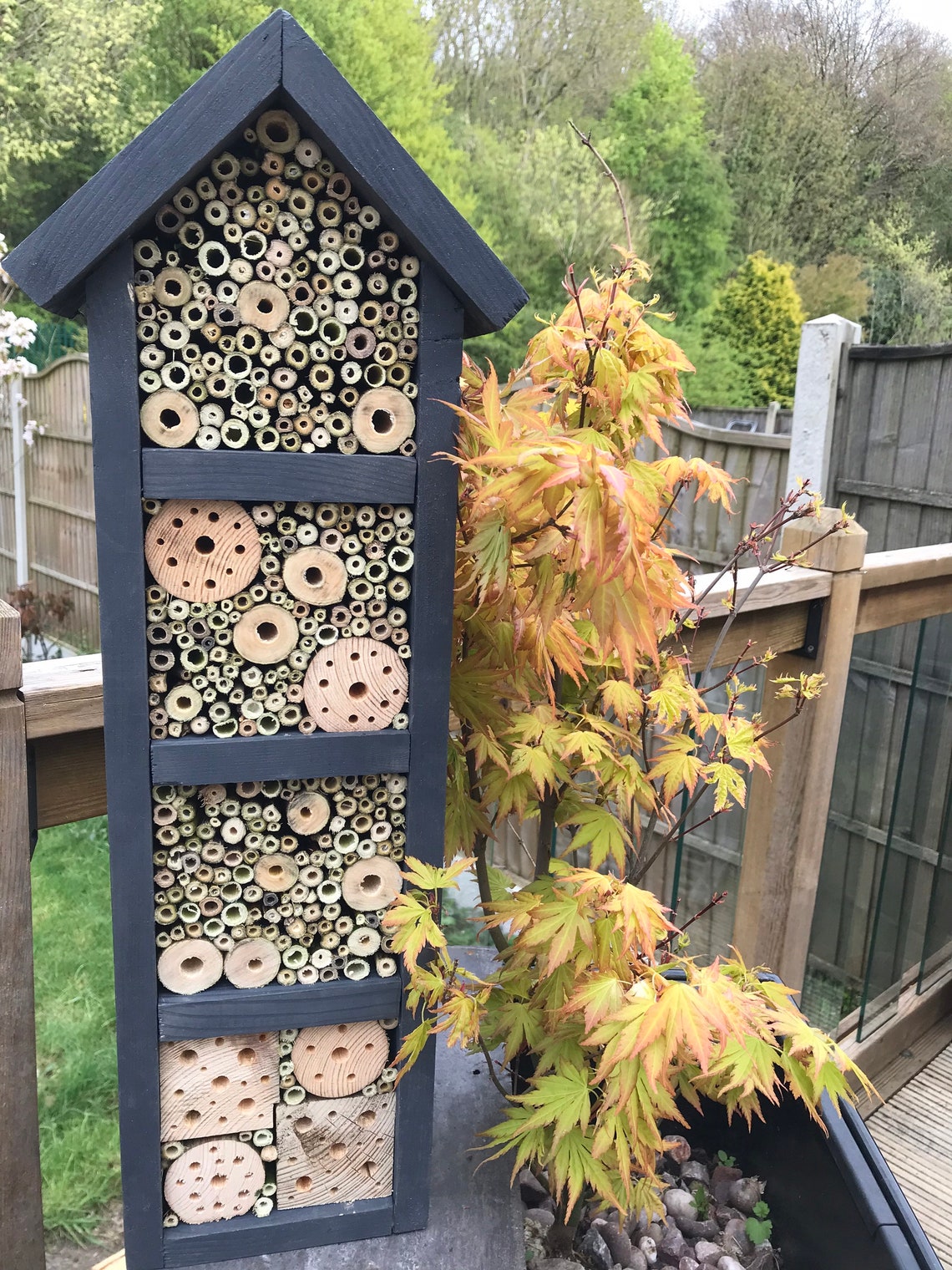 Glass suncatcher
The glass suncatcher is an ideal decoration that can be hung at home or outside. Ornamental magpies made of glass scatter around the light giving a pleasant magical effect. It is especially worth seeing this "phenomenon" in the morning, in the evening, as well as in cloudy weather.
11/15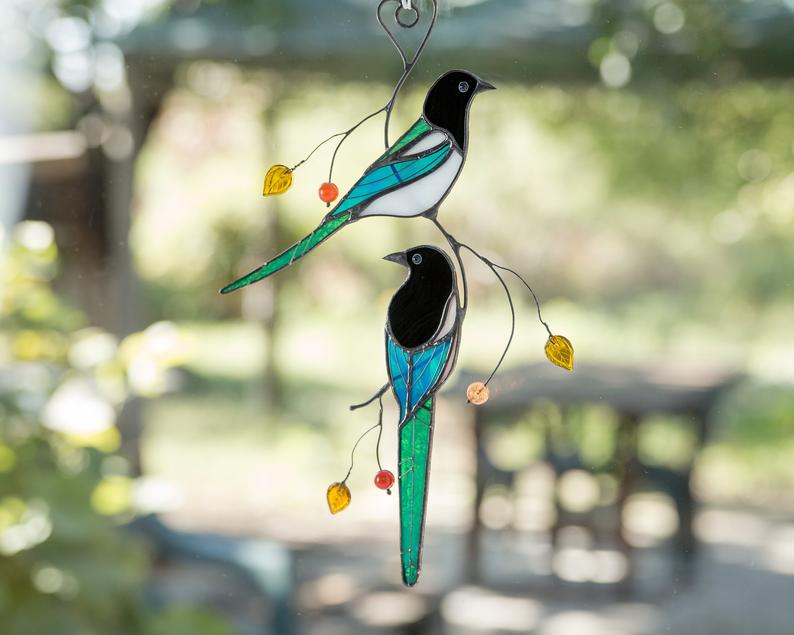 Wooden shelf
Pallets are a great material for creating recycled furniture. They work not only as tables or wooden shelves. We can build much more "serious" furniture from them: chaise lounges, garden benches or even bedroom beds.
12/15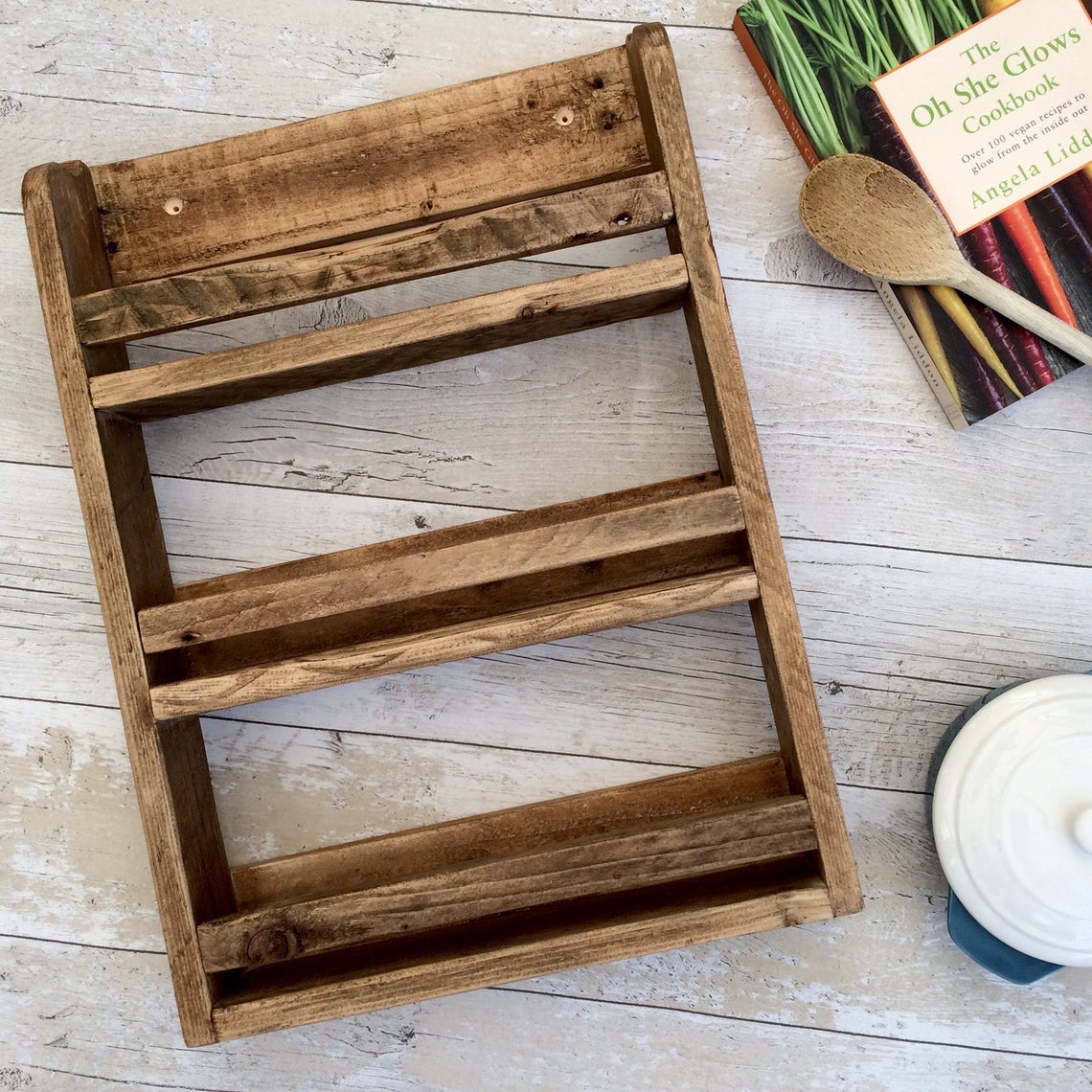 Wooden Lounger
Wooden garden lounger is what every owner needs a spacious balcony, terrace or garden. Regardless of how many green areas you have at your disposal, garden lounger are perfect for both moments of afternoon moments of relaxation and weekend meetings with friends.
13/15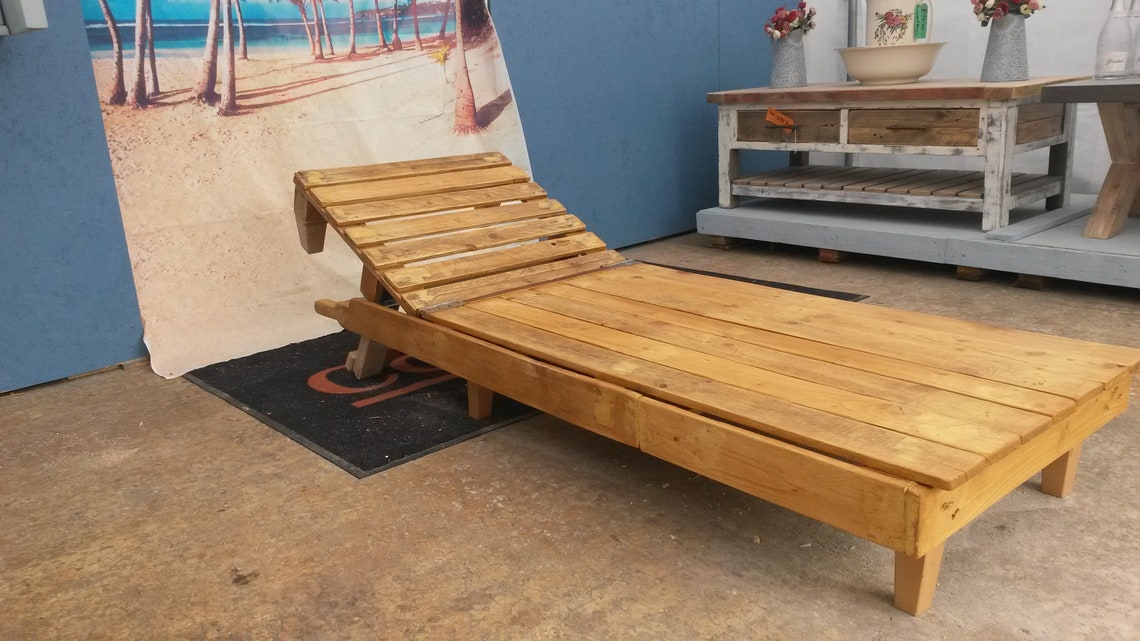 Hanging Basket Pot Holder
Flowerpots are an important arrangement element, to which we attach a lot of weight. Hanging flowerbeds are a hit next season and I think they like each continent. There are a lot of variations: metal, glass, plastic, clay and porcelain pots that we hang them under the ceiling on ropes, cords or chains.
14/15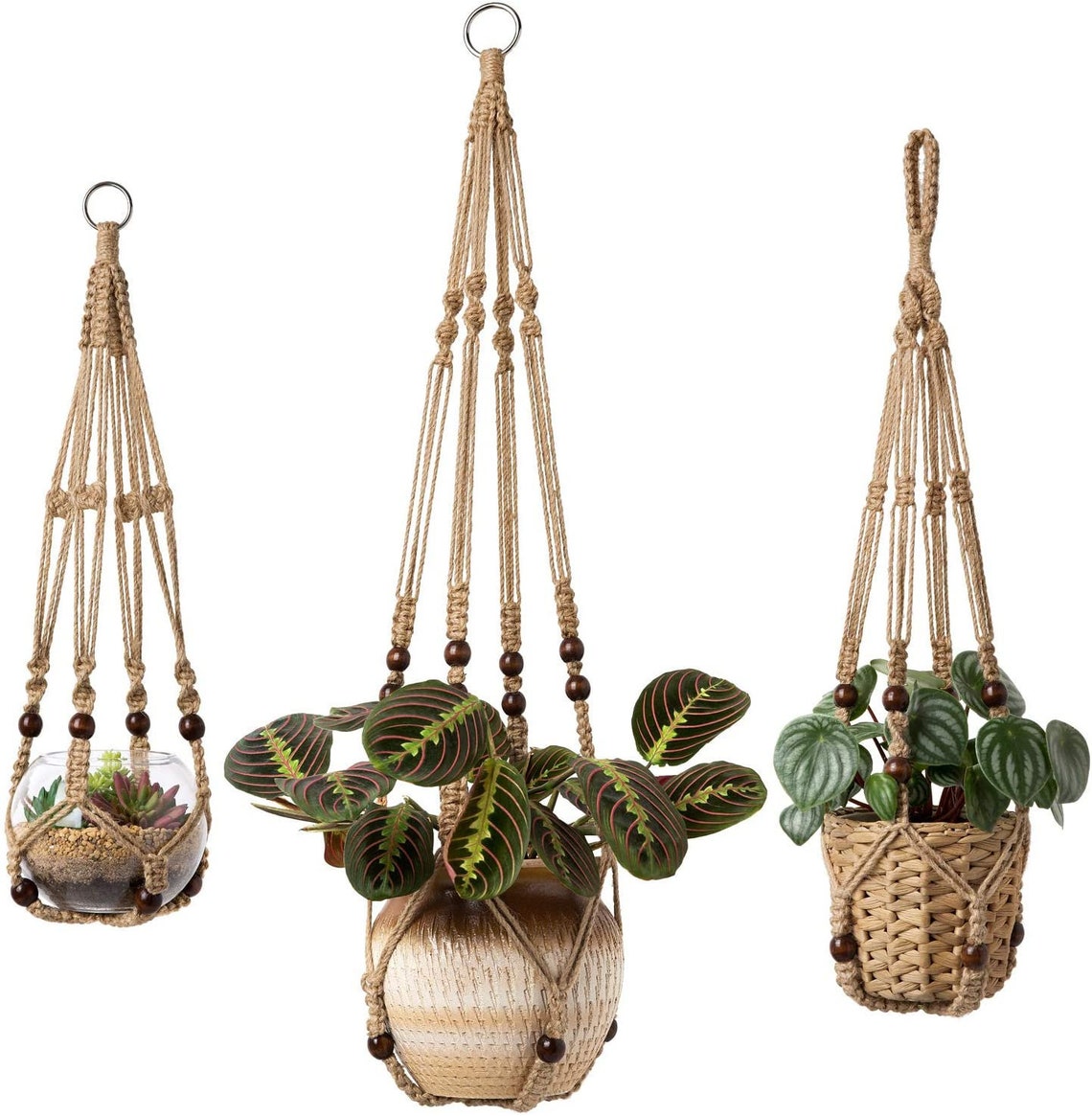 Hanging Copper Tealights
Metal hanging tealights are functional, useful items, and at the same time beautiful interior decoration. Hand-forged hanging tealights can also be used outside the building, garden or plot.
15/15