How to decorate a house in a rustic style?
Comfortable but close to nature – this is the first principle of a rustic interior. It has to be natural, familiar and friendly. The village house favors natural materials, unpretentious furnishings and simple patterns. Such surroundings give a sense of security. And one more thing: the rustic style is not reserved exclusively for country houses. Check how to decorate your home.
Furniture
Rustic style bedside table
Bedside tables are functional because you can put something on them, for example a glass of water, a good book or an alarm clock. Such things are good to have on hand when we lie in bed, so many people can not do without a bedside table. This table was made of thick reclaimed boards and finished in dark oak. It will look great next to a large wooden bed.
1/18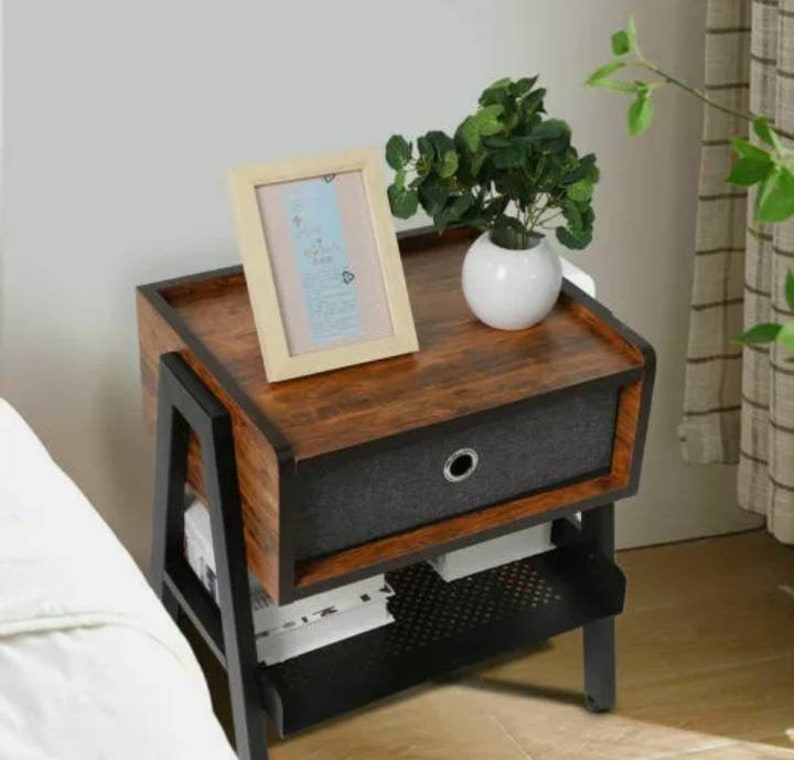 Rustic Dining Table
The table is one of the most important furniture in the home. It is worth making sure that it is practical, reliable and beautiful. The rustic style table makes an idyllic, relaxed atmosphere in the room. Tables made of wood and metal are a great proposition for loft interiors. The warmth of the wood contrasts perfectly with the severity of the steel, giving an interesting, fashionable effect.
2/18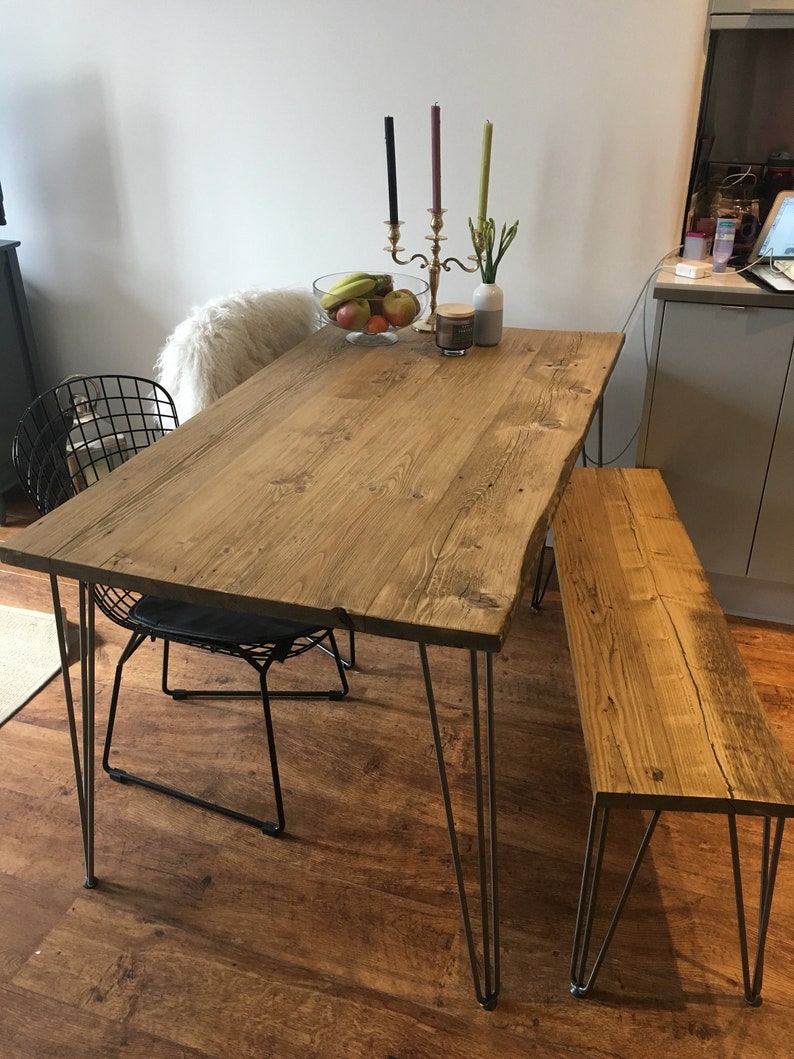 Storage Coffee Table
An elegant coffee table in a rustic style that will undoubtedly decorate any interior. This table is made from natural wood in very simple form. This table also can be use as a TV stand, media console, footrest or display shelf. When stacked on the bottom shelf boxes or baskets the table has a storage function.
3/18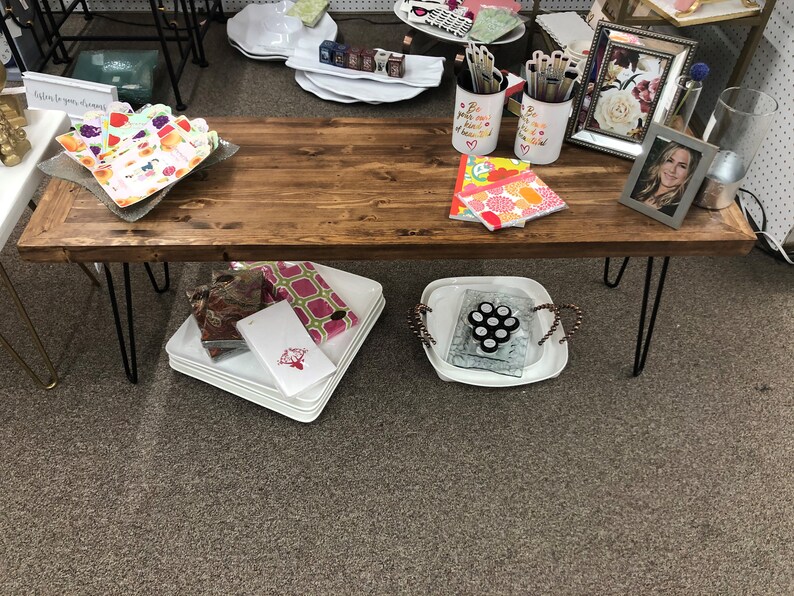 Wood Office Desk
In addition to practical issues, visual aspects are also important. To make work or learning a pleasure, it is worth taking care that the office desk is simply aesthetic. The desk was made by hand from used pallet wood, which is why the desk will be completely unique. Wood changes over time and has a history, which makes it have this unique look. The table is carefully cleaned, polished and varnished, therefore it looks so exclusive and especially.
4/18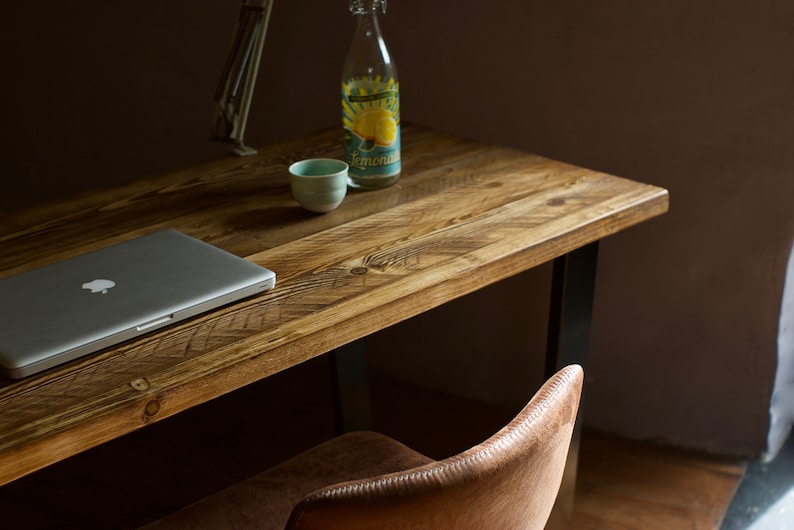 Rustic Crate Coffee Table
Wooden crates are equally grateful materials, from which beautiful and original furniture can be created. Shelves, tables, cabinets, news-boxes and lockers made from crate perfectly blend in with loft, rustic, romantic, marine, shabby chic, fusion or retro arrangements. No matter what style your apartment presents, you can add a piece of crate furniture to your decor without any worries.
5/18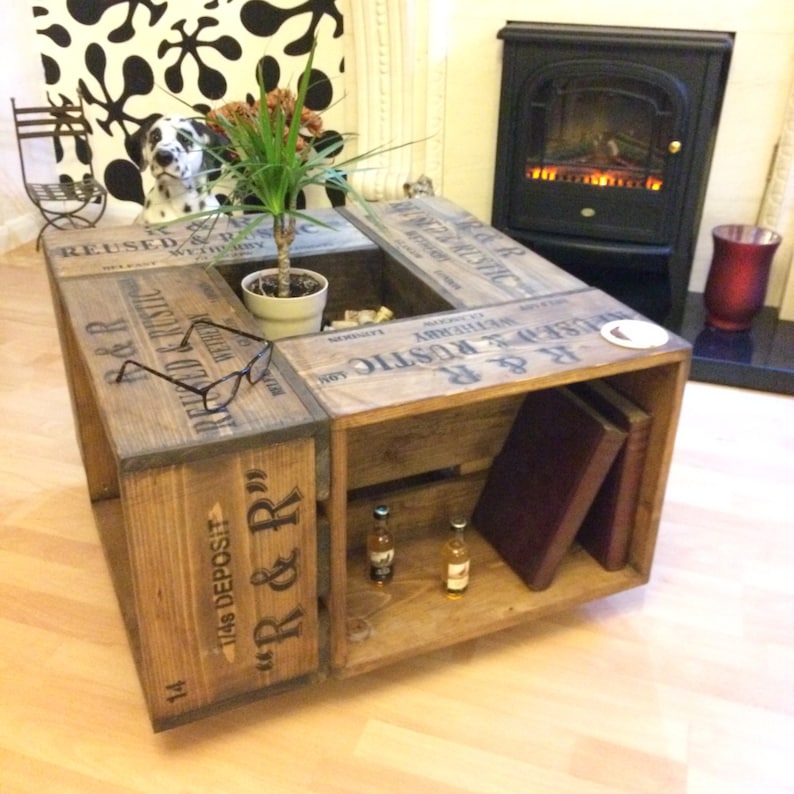 Rustic storage sideboard
Rustic furniture is extremely durable, solid and at the same time functional and comfortable. Striving for the simplicity of decor and close contact with nature make rustic sideboards, wooden chests of drawers and pine desks are very popular. This small sideboard can also be used as a side table. The metal legs of the table add extraordinary lightness.
6/18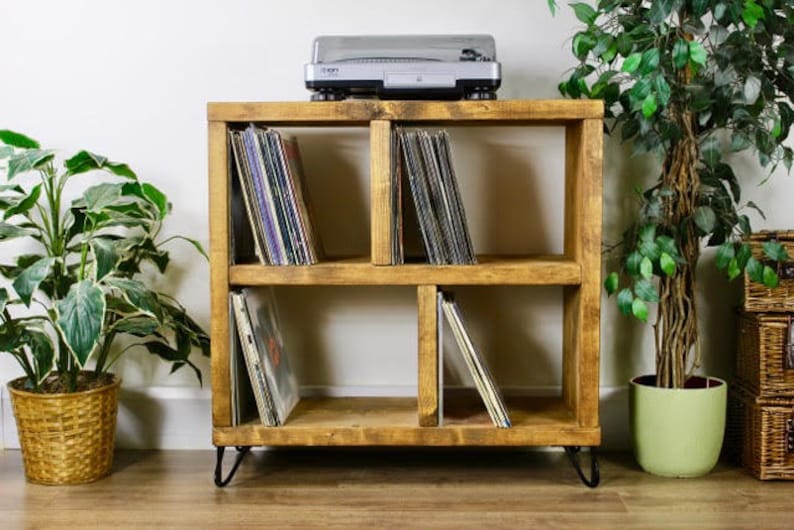 Rustic Entry Bench
Antiqued rustic furniture is one of the most interesting and most frequently chosen furniture. And not without a reason, it is not a temporary fashion but a real longing for warmth and cosiness remembered from ancient times. The vintage rustic entryway bench perfectly reflects the idyllic climate of a provincial house. Bench is so versatile for any room in the house.
7/18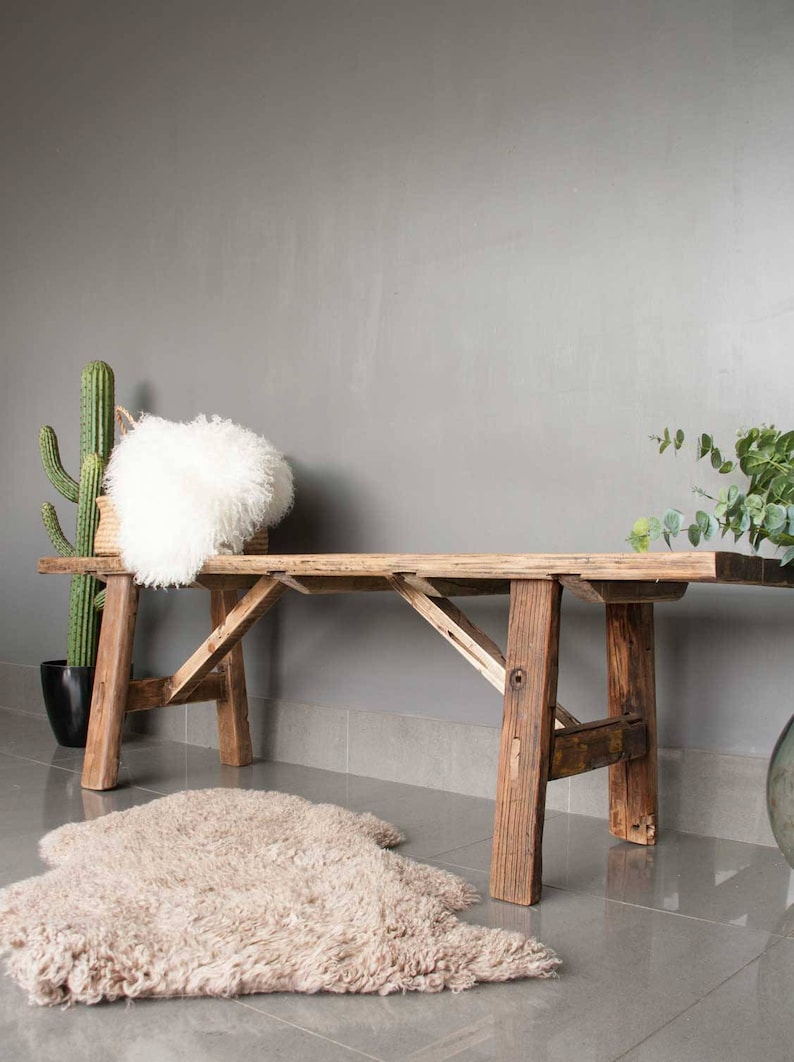 Lighting
Rustic Rope Pendant Lights
Rope lights have fancy shapes and look fantastic. They create a cozy, warm atmosphere and at the same time bring a nautical accent into the room. The rope can be a decorative frame, either find their place when decorating the table.
8/18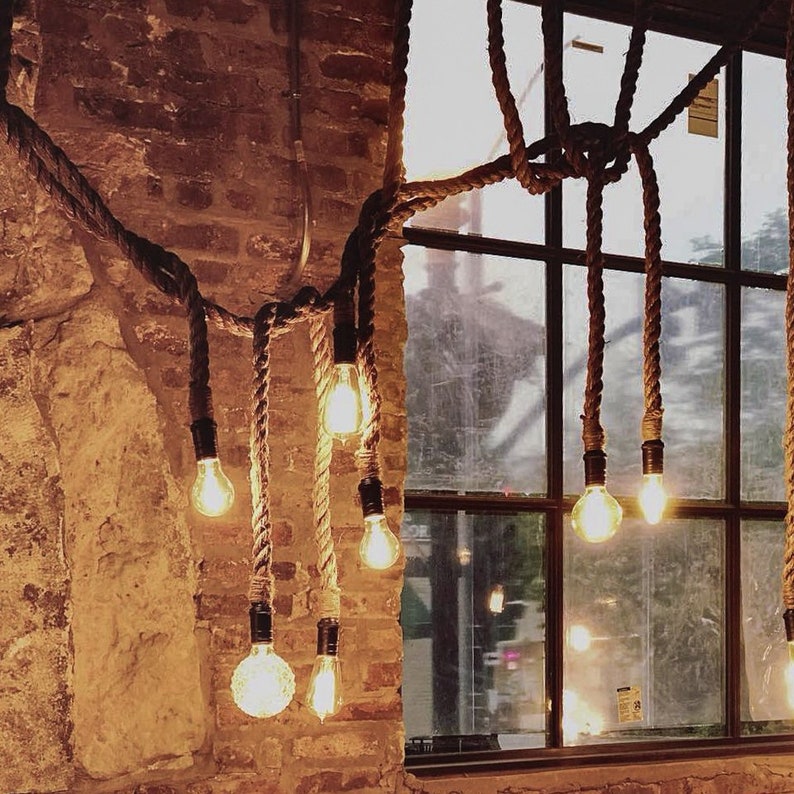 Rustic Cedar Wood Lamp
Rustic lamps will satisfy customers looking for original interior design elements. Wooden lamps emit a warm, pleasant light, creating a comfy atmosphere in the room. The following lamp was made of a piece of cedar wood.
9/18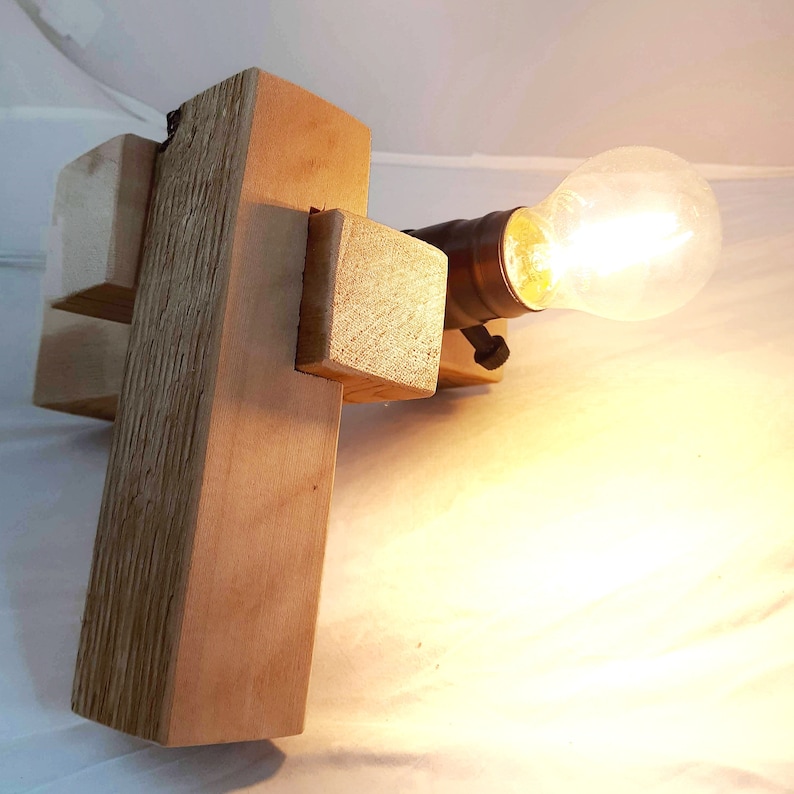 Additions
Welcome sign
Typography in the interior has become fashionable some time ago, and we hope that this trend will not soon pass. Because the interiors decorated with letters take on a unique character. Welcome your guests in an unusual style.
10/18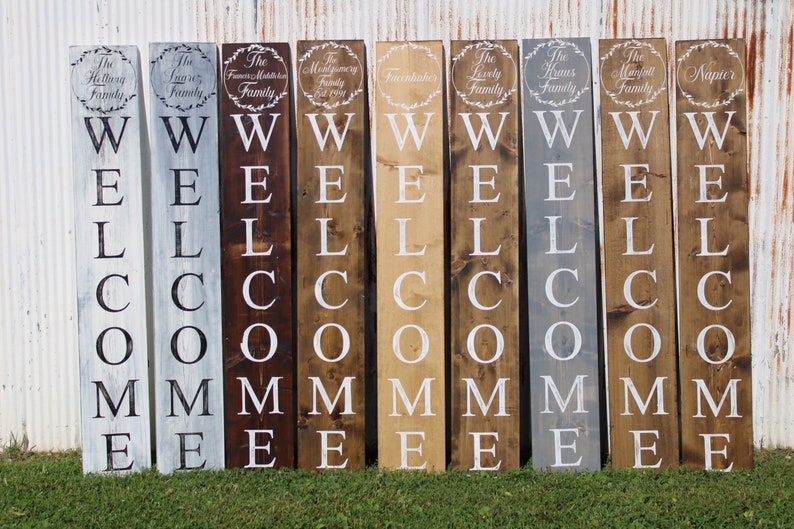 Rustic Desk Organizer
Organizer is a useful addition in every home. In one place, we can store magazines, pens or TV remote controls. For this rustic desk organizer, made of oak wood, an edison lamp was installed, which makes it have an additional function. It also contains cables for charging phones.
11/18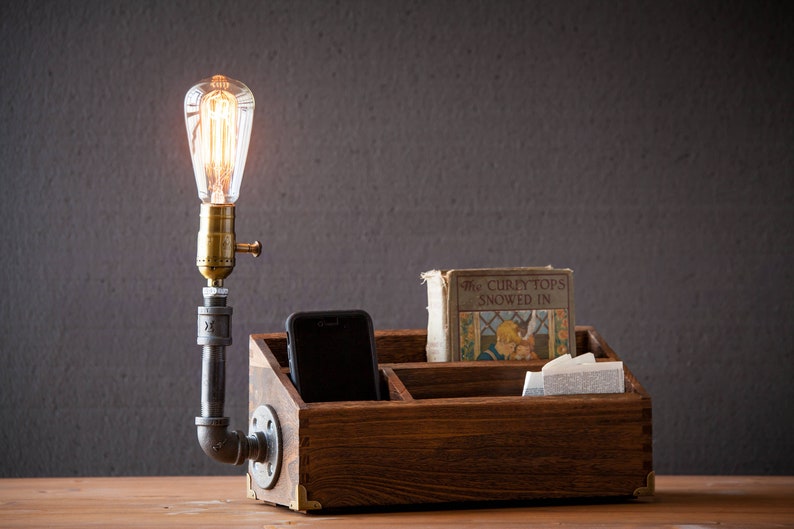 Rustic Wall Clock
Rustic wooden clock be useful in every home. The clock will be perfect, both in a modern interior as well as in the more traditional ones. This product will give enormous pleasure to anyone who receives it. It is beautiful, elegant and stylish clock.
12/18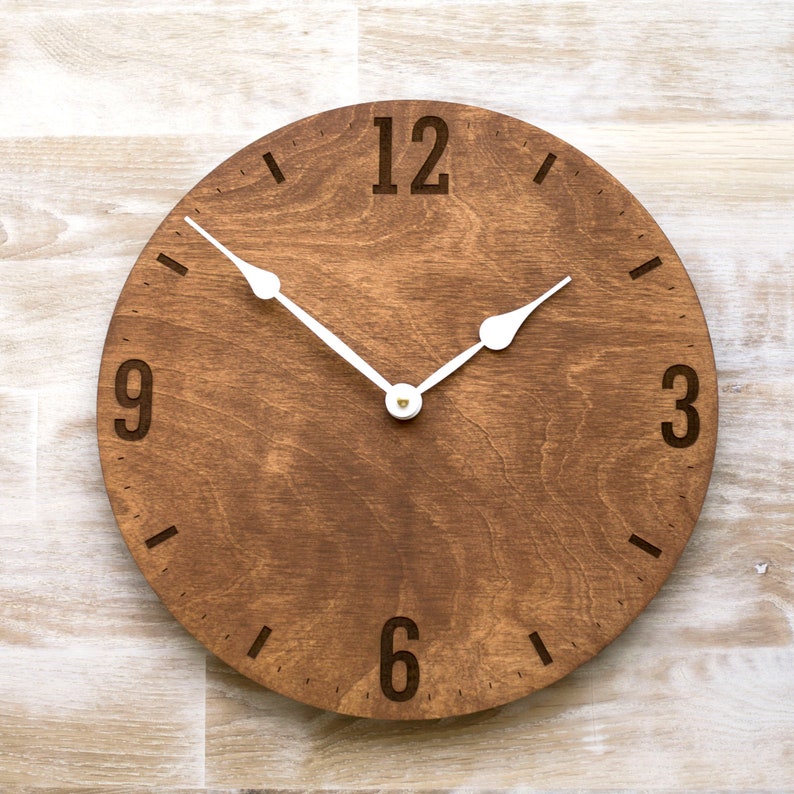 Ceramic bowls
Ceramic bowls are perfect for decorative purposes. Fruits placed in them are an ornament of the living room or kitchen and the family members can easily get a healthy snack at any time. Ceramic bowls perfectly match the rustic style, which is a reference to natural materials.
13/18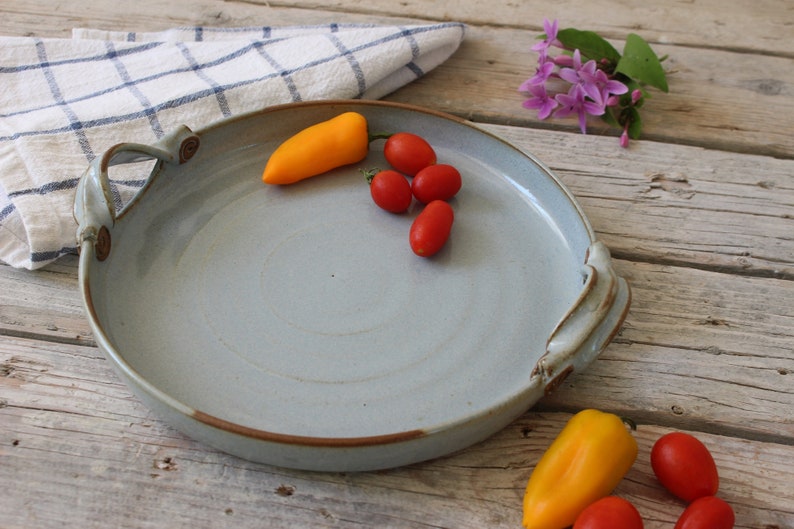 Rustic ceramic dinner plates
Beautiful mugs or plates should accompany us with every meal and light up the gray everyday life. Therefore, ceramic plates should be not only functional but also decorative. Natural materials and delicate coloring of plates will make us feel closer to nature.
14/18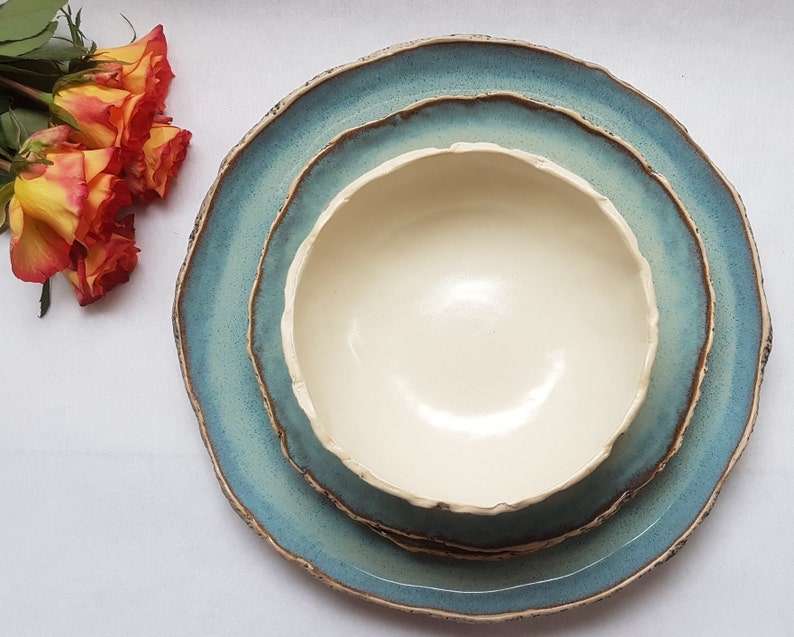 Rustic ceramic cups
Ceramic mugs have become an inseparable part of everyday life. Already from the morning, they treat us with the flavor of essential tea, which warms on cold, winter days, and in the summer they offer a sip of fresh and refreshing drinks. These mugs in earth colors are an inseparable addition to the rustic style. They will make the day more beautiful.
15/18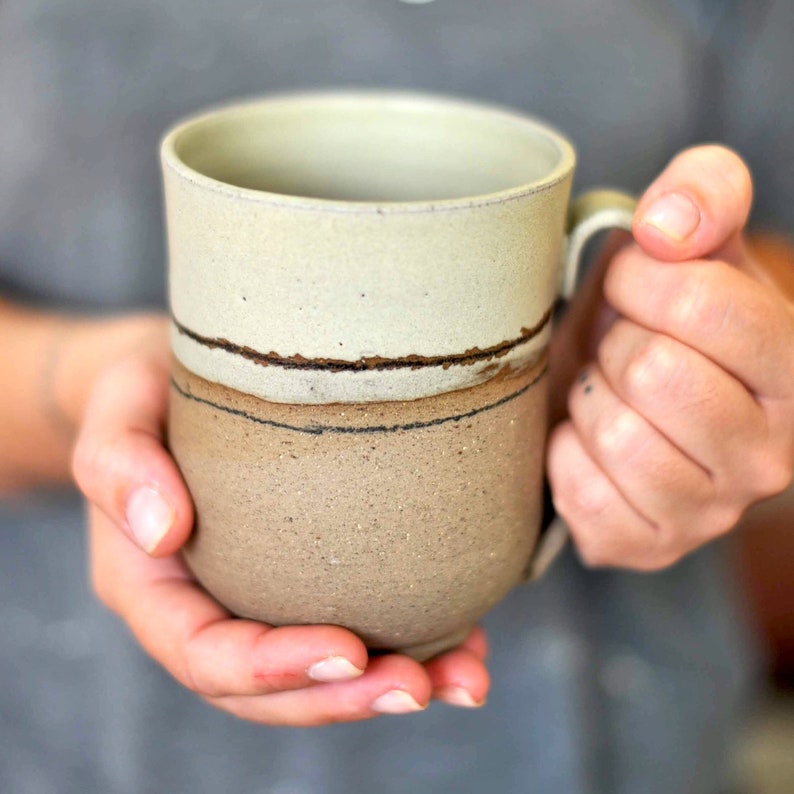 Wooden Slice Pads
Pads protect table from accidental dirt, spills or scratches, and also can become a decorative kitchen accessory. Elegant table pads available in various sizes and shapes will work well both on the kitchen table and in the living room.
16/18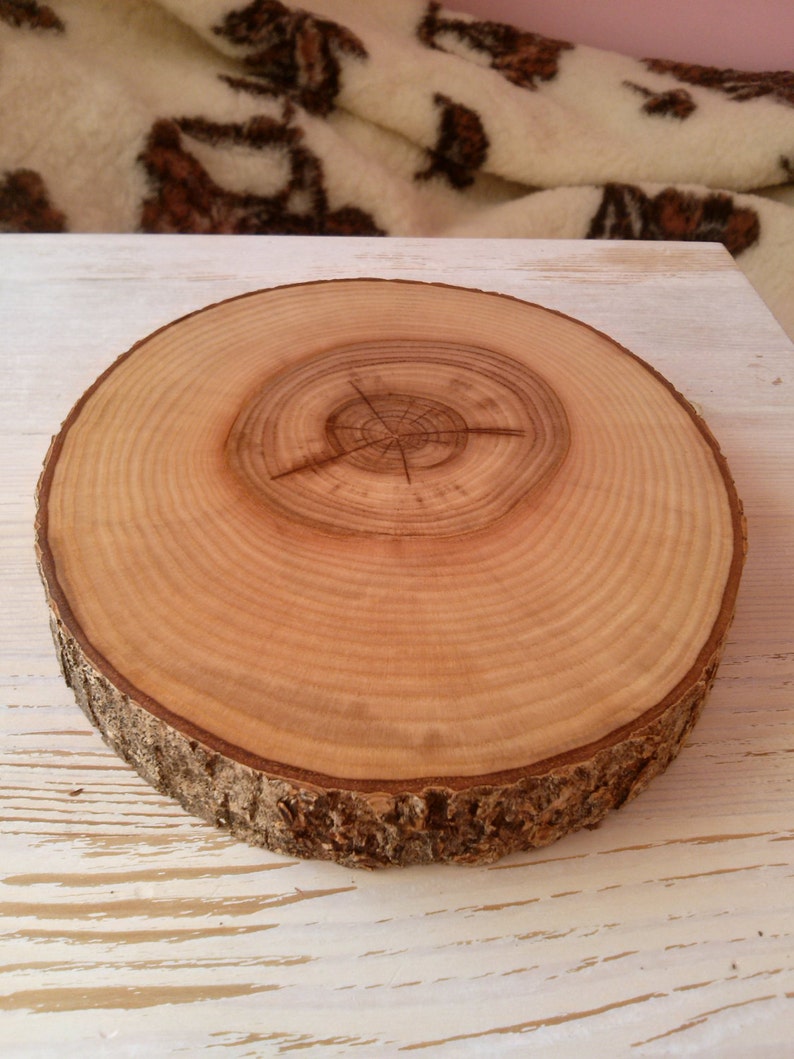 Rustic Candle Holders
Wooden products always have a unique character. The natural beauty of the material makes them become the decoration of any interior. Rustic candle holders are practical and unusual decorations that bring home a magical, slightly sentimental atmosphere.
17/18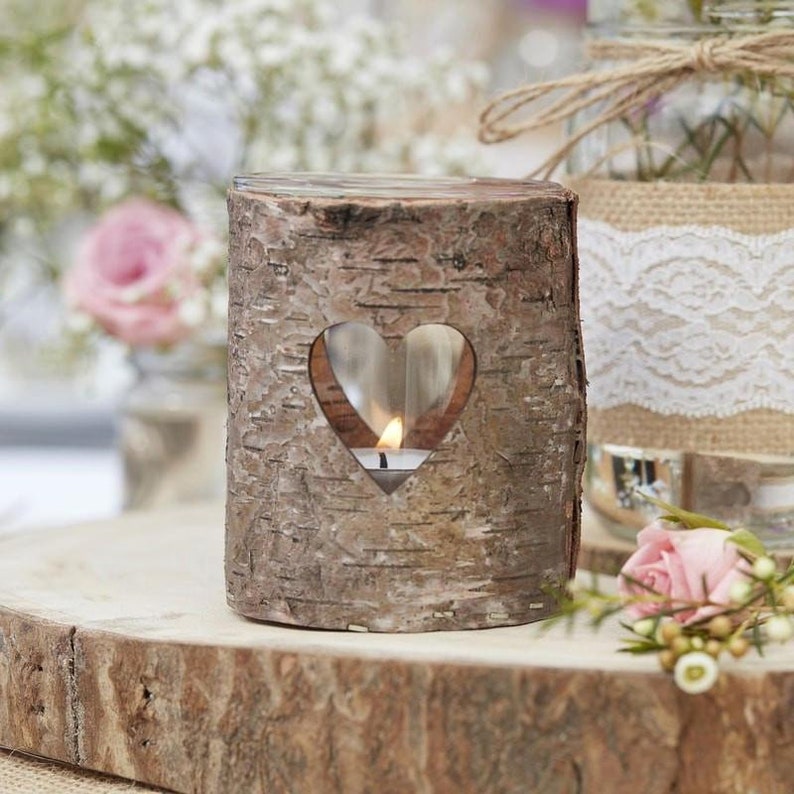 Source: Etsy / hooraydays
Wooden Ladder
It turns out that the ladder can be a decorative element in any interior, and in each of them will find its function from the bedroom through the kitchen to the children's room. Initially, it was associated mainly with a bathroom and an original towel rack, but now it has moved to all other rooms in the house. The wooden ladder has become a fashionable practical decoration used as a hanger or even a bookcase.
18/18