10 funny and weird things you can buy on AliExpress
Ever since AliExpress appeared on the network, people have gone crazy about it. The site is full of various items, equipment, clothes and accessories. You can find anything you want there. There you will also find things that may seem strange and weird. See the 10 strangest and funny items you'll find on AliExpress.
Stealing Coins Piggy Bank
Are you looking for an interesting gift for a friend? Maybe he likes cats? Such a gift will definitely please you. A piggy bank that steals money. Isn't it a brilliant gift? A cat or the other animal leans out of the piggy bank and grabs the coins inside. Epic!
1/10

Hamster Harness Leash
How bad must the owner of the hamster feel, which he cannot take for a walk. But with this small harness leash it is possible. The little leash won't hurt animal. You can enjoy it with him as he discovers a new world without fear of escaping.
2/10
Boyfriend Pillow
Do you feel lonely ? You don't have anyone to hug? Nothing lost! You can hug into the soft male shoulder. The pillow will embrace you tenderly at night. When such an arm embraces you, even dreams will become more beautiful.
3/10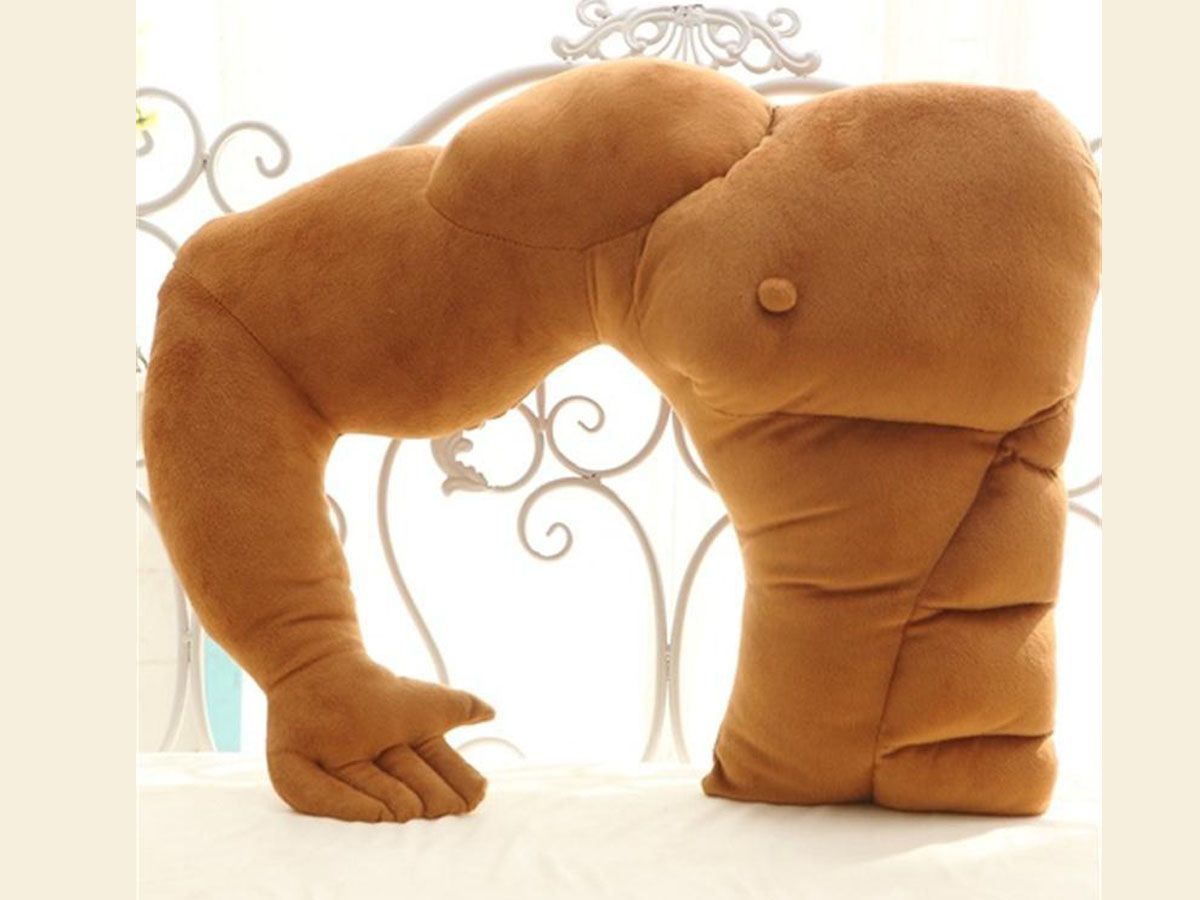 Kim Kardashian printed Sweatshirt
I think everyone in the world knows who Kim Kardashian is, or don't admit it. Kim is a celebrity who always looks perfect. Great looking hair, full make-up and dress up in the most expensive clothes. Arouses the admiration of fans who want to look like her. If you are not one of them, you should have such a sweatshirt with a print of crying Kim. However, don't show up among her supporters.
4/10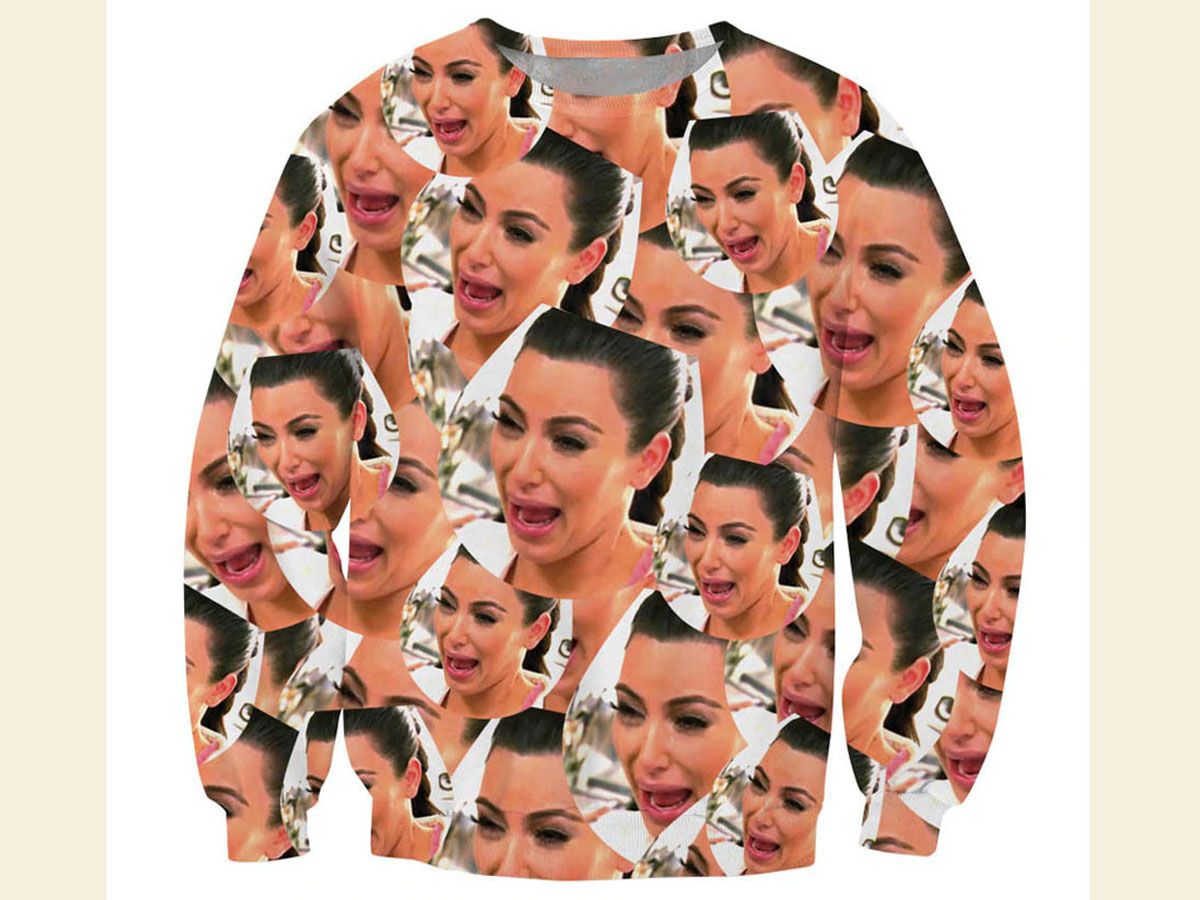 Creepy Black Spider Earrings
As you know, girls love small accessories in the form of rings, necklaces or earrings. Each of them wants to be different from their friends. For these girls we have found unique spiders earrings. Admittedly, they look scary. Unfortunately, not every girl will want to wear them. Especially those with arachnophobia.
5/10
Fat Hairy Belly Waist Bag
A male fat and hairy belly is not the most pleasant thing to watch. Therefore, no thief will know that your money and telephone are hidden in the visible tummy. You can be sure that no one will dare to rob you. Even larger items can be hidden in the spacious waist bag. Such a bag is a perfect gift for a boyfriend's day or birthday.
6/10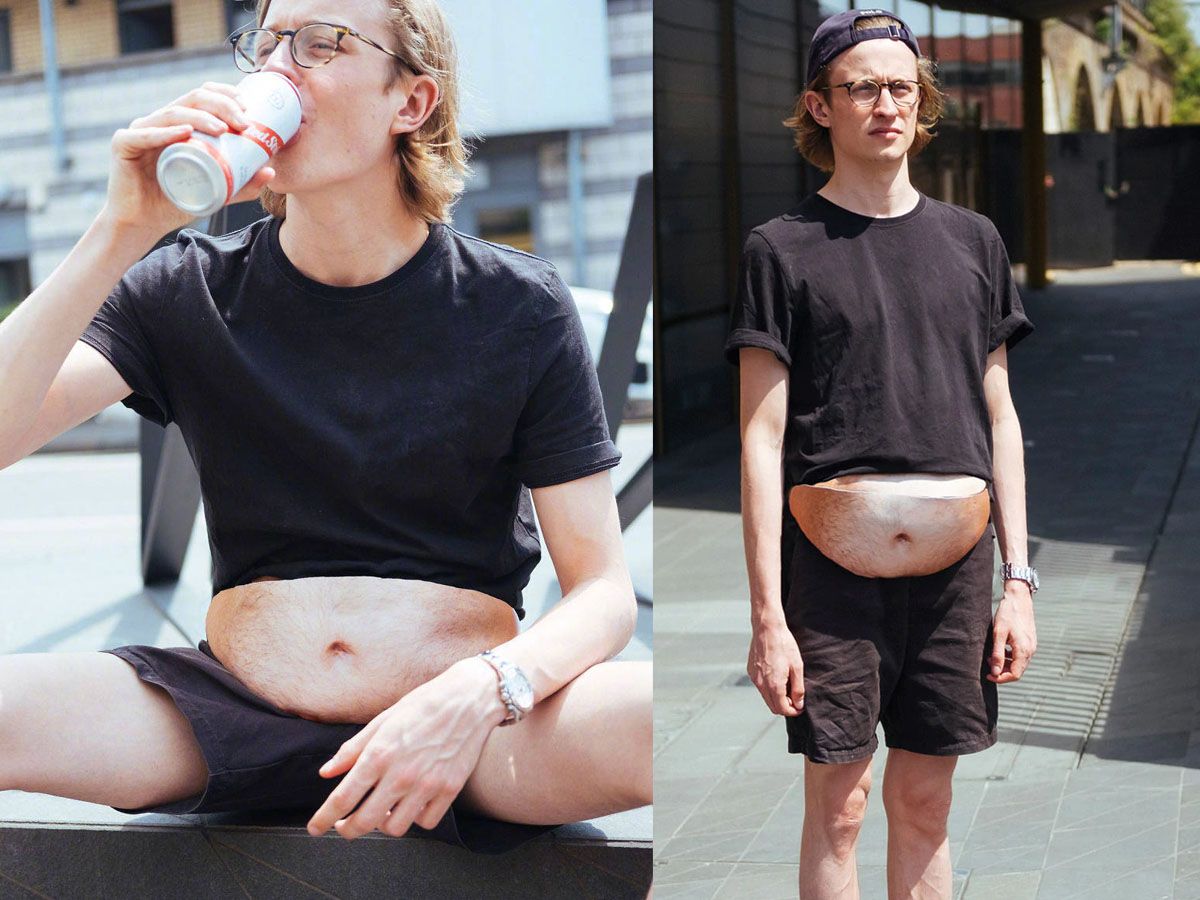 Squishy Pimple Popper
Nobody likes having a face covered in pimples. However, many people do not admit that they feel some satisfaction in squeezing pimples. Some are interested in what is hide inside and what consistency it has. For these people there's a toy wherein they can squeeze pimples. A strange way to entertain.
7/10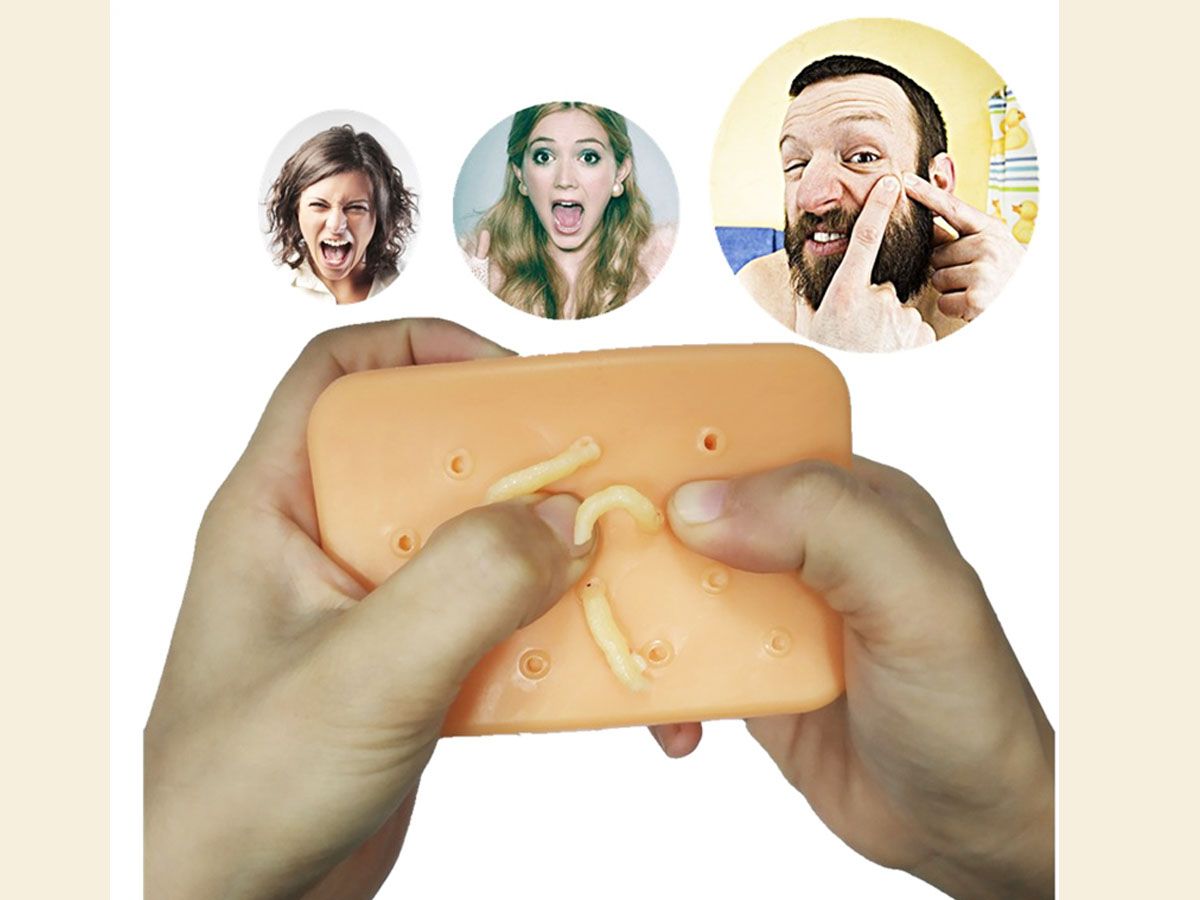 LED Glowing Eyelashes
If you like to stand out from the crowd, we have something special for you. LED glowing eyelashes will make you dim other people in the room. Eyelashes will literally knock them down. You will undoubtedly be the center of attention.
8/10
Funny Chicken Plush Soft Toy
Maybe you are looking for a present for a friend. Maybe you like interesting addition to your home. The chicken wing pillow will be perfect. Perfectly reproduced color and even visible spices make you want to bite this pillow.
9/10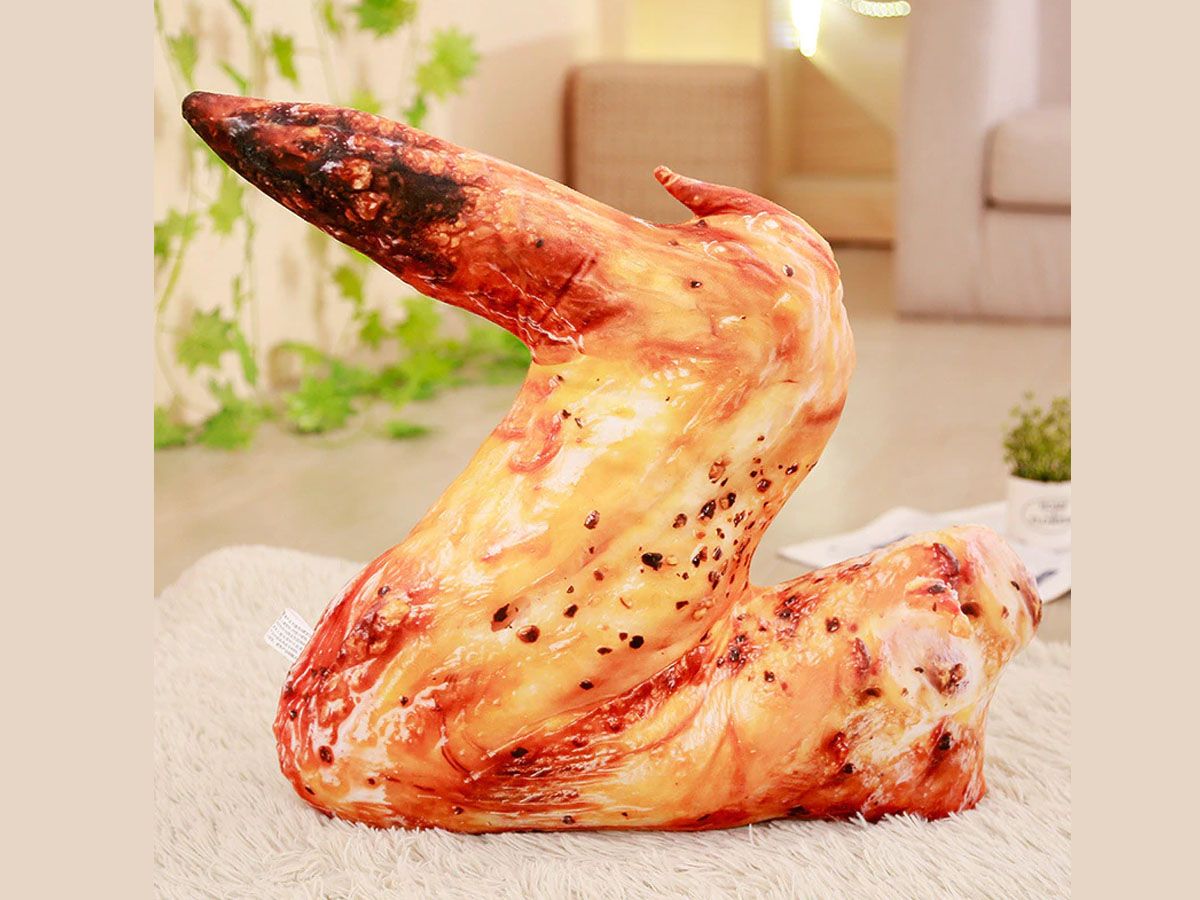 Inflatable Travel Pillow
Do you travel a lot ? After leaving a plane or a bus you feel tired and your muscles hurt. The solution of your problems is a travel pillow that will allow you to take a nap in your favorite position. Just inflate it and hide your head in the pillow.
10/10